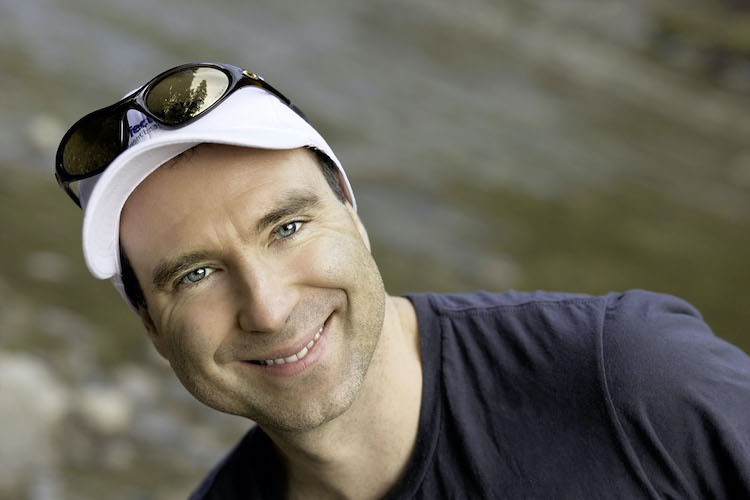 Brad Malcolm
Co-founder, President & CEO
"Building time saving technologies that provide freedom"
With an insatiable curiosity and unrelenting desire to solve problems, Brad left his roots in corporate tax accounting at Ernst & Young in 2001 to follow his passion. He helped found technology startup, Athentech, to tackle and solve the problem of image correction at scale.
For the last 15 years, Brad was the President of Athentech, creators of Perfectly Clear, negotiating millions of dollars in deals and international partnerships with many of the largest companies in the photography and mobile phone space. He has built a profitable organization which is recognized as the world leader in the imaging market.
He led the acquisition of and rebranding of Athentech in 2019 by EyeQ Imaging to support the evolution of the company, and help take EyeQ (formerly Athentech) to new heights, where he continues the role as President and CEO. To date, EyeQ's Perfectly Clear technology is used to automatically correct over 11 billion photos per year. Brad believes that great organizations are enabled by continuing to support and nurture innovators and game changers. Brad loves building companies and working with smart, innovative, and passionate people, including brilliant physicists, engineers, mathematicians, and creative artists.
Deciding many years ago that sleep is overrated - Brad balances the demands of guiding a successful company with the joys of experiencing the world through the eyes of his 8-year old daughter and creating new memories with his wife and family. Brad will never say 'no' to sailing or a fine single-malt scotch, preferably enjoyed together. 🙂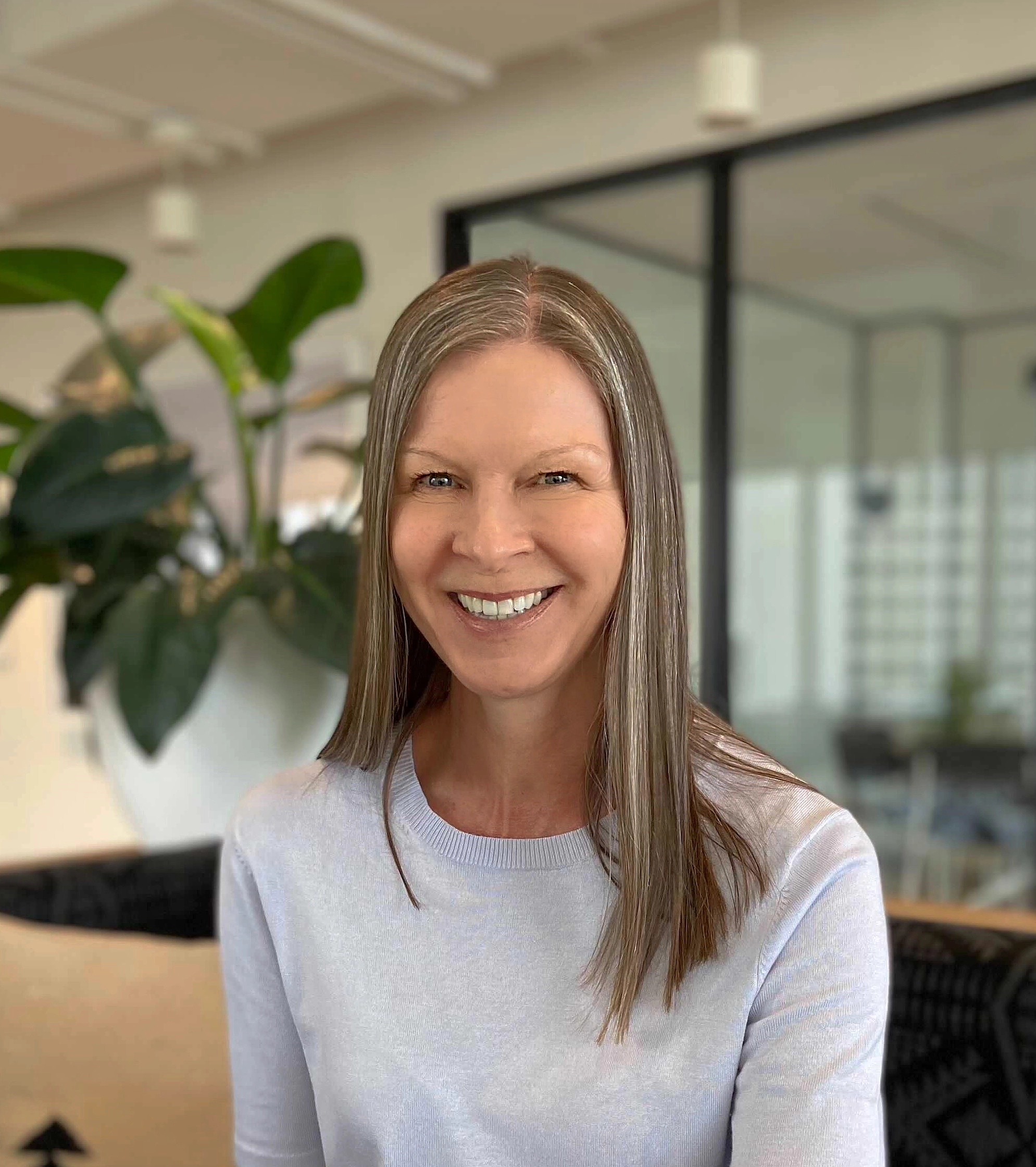 Angel Ivanchuk
Executive Assistant & Office Operations
Angel has a comprehensive career portfolio supporting senior level management in HR, Finance, IT, and customer care environments. She has worked within various industries including telecommunications, energy, post-secondary education, and retail. She thrives on providing exceptional support to her team. Angel is an avid hiker and cross-country skier, having spent 11 years in beautiful Banff. Her love of eating all things food has encouraged her to enjoy cooking. She would rather make restaurant-quality dishes in the comfort of her own home than dine out! Additional hobbies include scrapbooking and creating handmade greeting cards; for both, photos are an important part of the craft. Photos also provide many fond memories of her days traveling globally. In her quest to discover new and exciting places, her travels have taken her to Morocco, Thailand, and continental Europe, to name a few!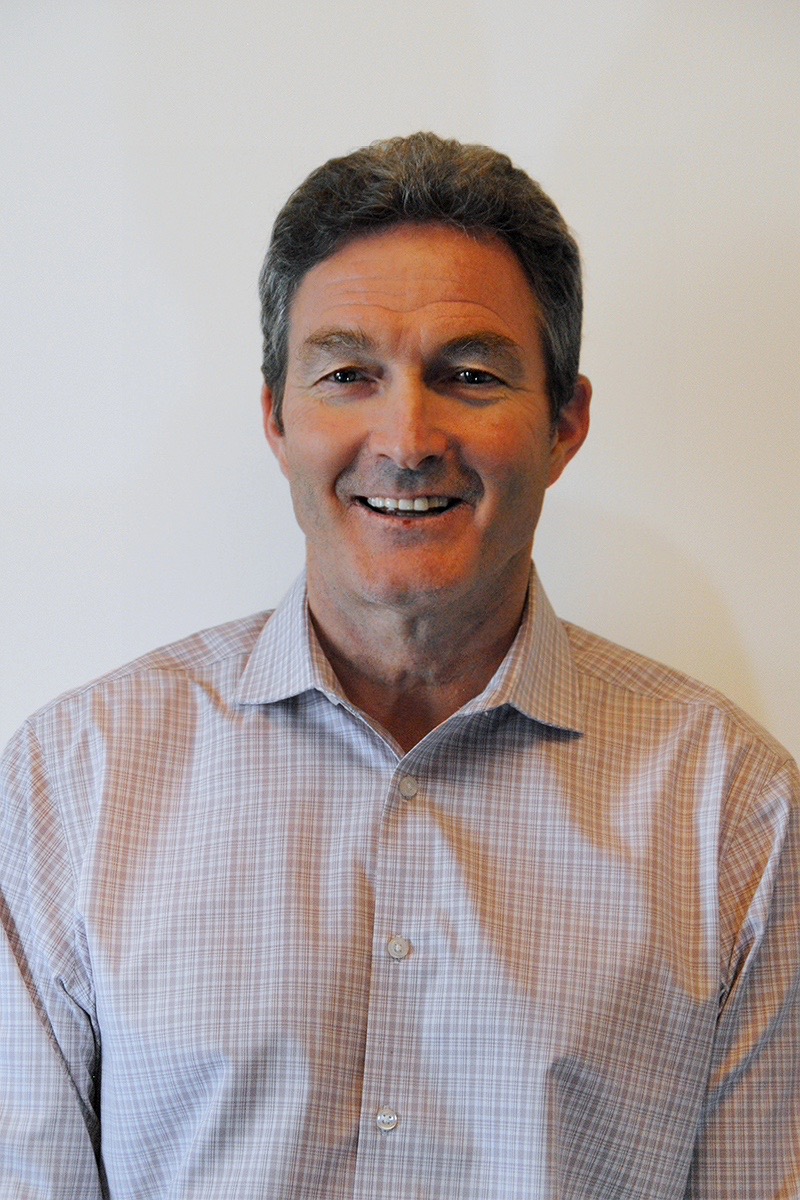 Cam MacNaughton
Board of Director Member
Cam is a senior business executive with 25+ years of driving growth in both public and private companies and is recognized as a strategic and tactical planner. His experience in Banking, Finance and Technology has provided him with a diverse and deep expertise in analyzing growth markets, building competitive business development programs, and structuring complex capital and debt solutions. Cam still plays hockey, backpacks overnight and enjoys biking as much as possible. He is also CFO and Corporate Development Officer at Galatea Technologies, a Calgary based software company.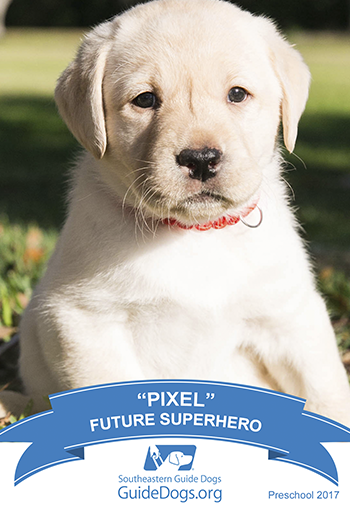 Pixel
Professional Guide Dog
Pixel just joined EyeQ in 2017 and has continued his journey with EyeQ after the acquisition. With your help, we were able to raise enough money to help raise a service dog with Southeastern Guide dogs! Pixel is still with her volunteer puppy raiser, and they are continuing to work on basic obedience and house manners. She has graduated "high school" and is now in "college!" Pixel loves taking long walks, jumping in the pool, treats, and car rides.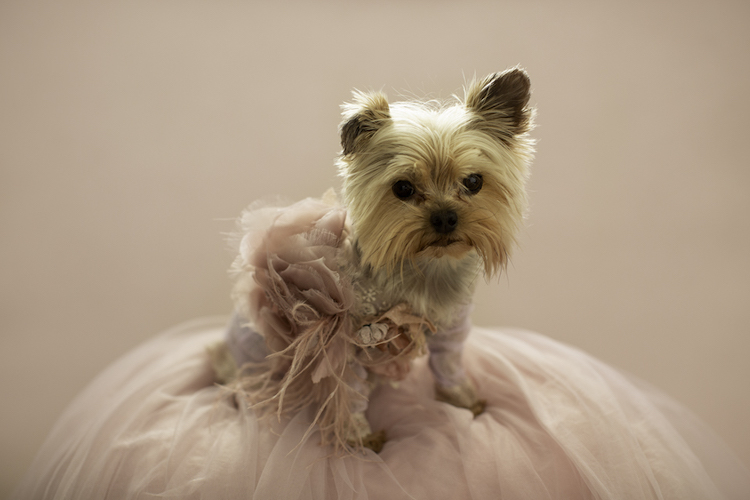 Sarah
Office Manager
It's safe to say that Sarah is the princess of the home office! Sarah loves it when her owner, Brad, works from home. That way, she gets extra treats!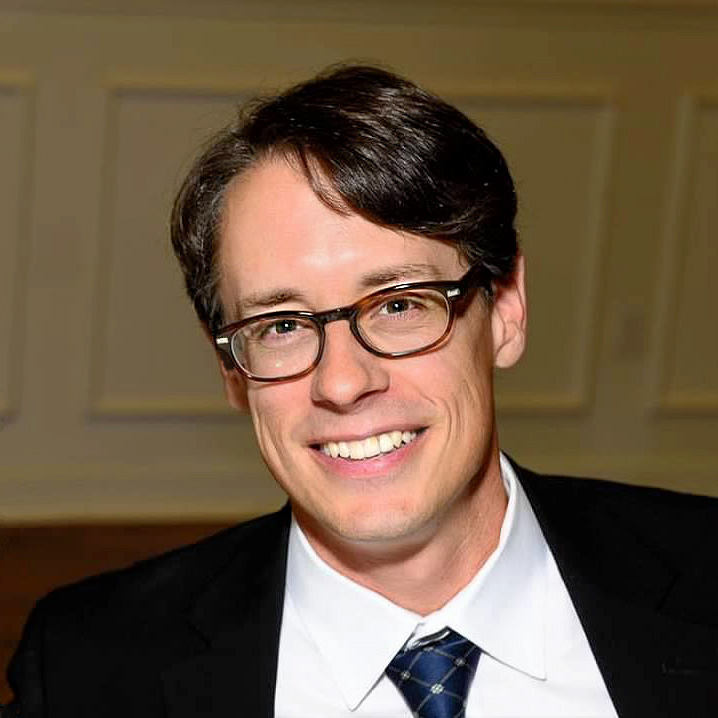 Jeff Stephens
Co-founder, Chief Technology Officer
Jeff has been in product development and technology since graduating from the University of Texas at Austin with a Mechanical Engineering degree. He started in hardware development for Dell, Inc, but always was interested in software and web development as well. He spent a couple years in the San Francisco Bay Area in the enterprise SaaS field, but has spent most of his professional career in Austin. Jeff has been an avid photographer since elementary school and re-kindled this hobby in 2004 with his first dSLR and then later merged his photographic and software interested when he joined Bibble Labs, developing the world's fastest RAW file converter and workflow applications. Jeff spends as much time as possible fly-fishing on the Texas coast or riding motorcycles around the western US.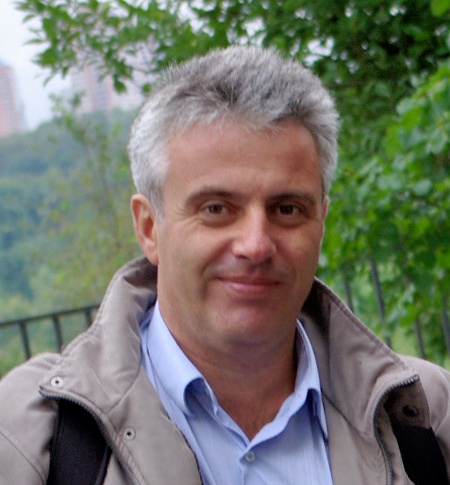 Anton Maslov
Physicist, Lead Application Developer, "Mad", er, Happy Scientist
After obtaining his university degree in Physics and Mathematics, Anton worked for few years as an academic researcher, specializing in nonlinear optics and laser physics. During this period, Anton first appreciated the power and beauty of computer modeling for solving complex scientific and engineering problems, then decided to pursue his career in software development. For over 15 years, Anton has been working as a developer, project manager, and a leader of large-scale development projects ranging from core imaging technology to consumer photography applications. He has developed expertise in most major programming languages and platforms, as well as a variety of modern image processing techniques and algorithms. Anton enjoys skiing, hiking, camping and spending time with his family in a river cottage he is building with his own hands.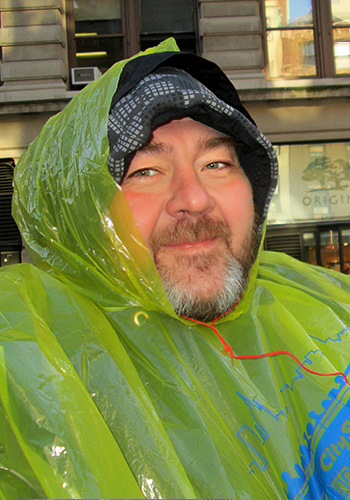 Andrey Gordiychuk
Product Quality Wizard
An Optical and Electronic Engineering graduate, he began his professional career with the development of astronomical image processing algorithms and brings more than 25 years of technical experience in image processing to EyeQ. Andrey is a long-term member of the Institute of Electrical and Electronics Engineers Association, and was part of the Athentech team before the EyeQ acquisition. In his prior role, he was directly involved in, and managed the technical analytics, development and quality assurance of image processing technologies and end–user products published worldwide since 1991. In his spare time, Andrey enjoys walking, hiking, jogging, reading, swimming, and traveling to different places around the world.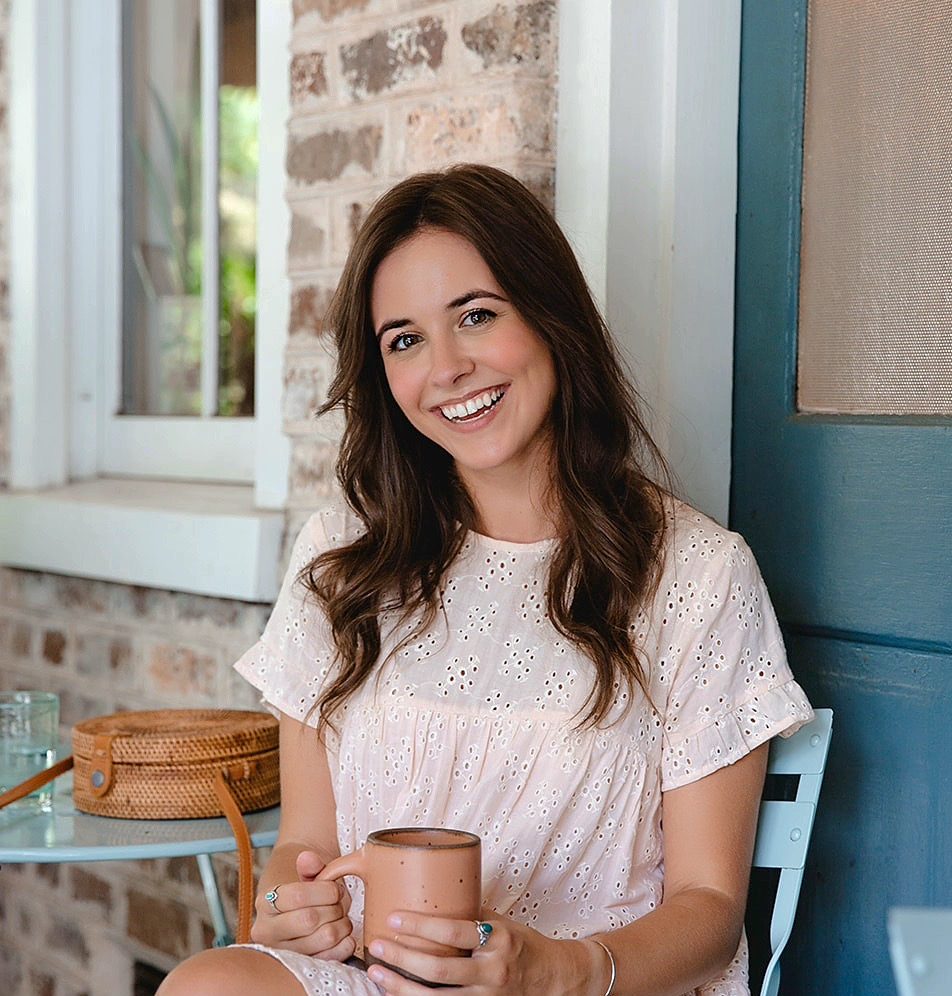 Sarah Lefebvre
Director of Marketing & Communication
Originally from Connecticut and now residing in South Carolina, Sarah is a digital marketer specializing in social media, content creation and optimization, email marketing, SEO, and advertising. Sarah has been reading and writing in her spare time ever since she could remember, and now gets to translate that into her everyday work. In her spare time, Sarah enjoys traveling, hiking, reading, relaxing on the beach, and trying out new restaurants.
Haley Wolfinger
Director of Product & Sales
Haley has a passion for building processes, creating products, and leading a team. As a world traveler, she is inspired by her surroundings. After graduating from Chapel Hill, she taught English in Thailand and became a certified yoga teacher before moving on to marketing. In her spare time, she loves going to the beach, being active, and trying out new restaurants.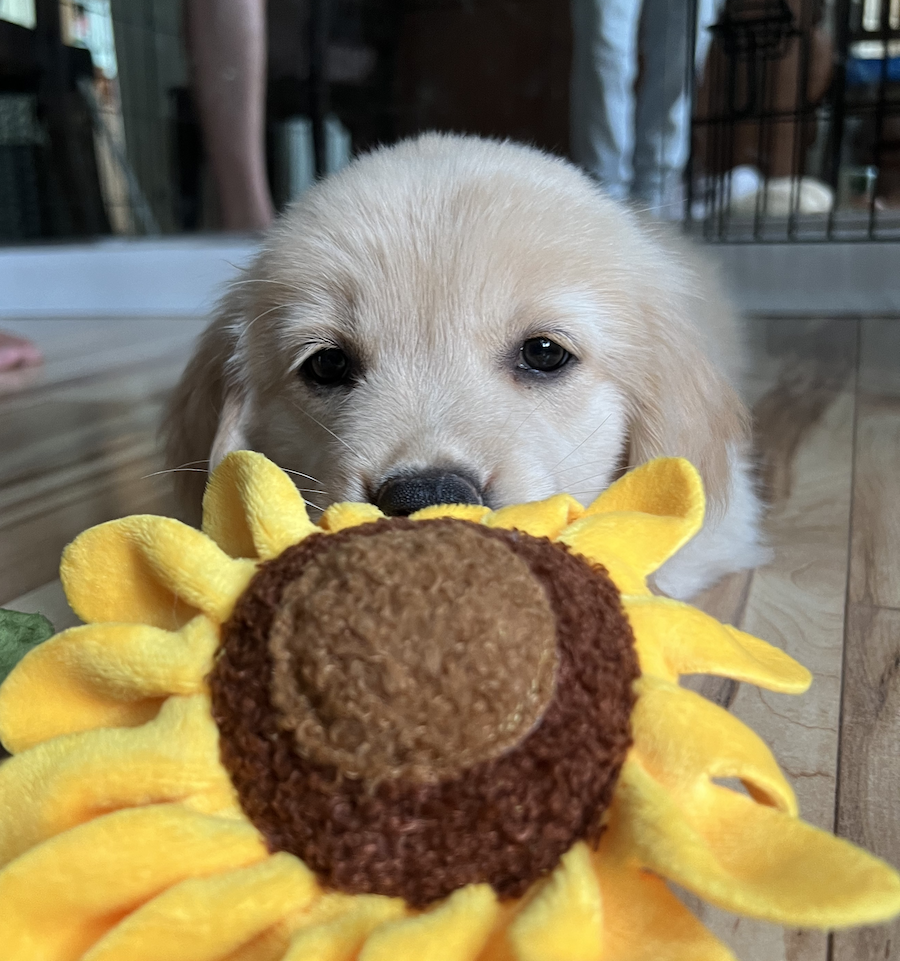 Maui
Director of Walks & Pets
Maui shares Haley's home office. She loves to be pet and to play, but she is content to just be around Haley while she works.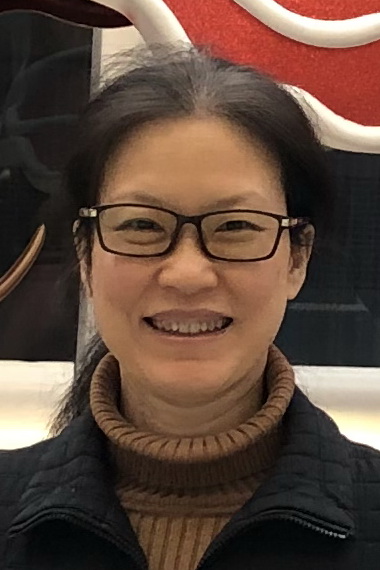 Edith Liu
Consultant, China
Edith has been deeply involved in the photo imaging industry for over 20 years, and with Photo Imaging News - Asia Edition (PIN-AE) since it was established in 2001. She has helped grow the magazine into the most prestigious industry journal in China, as well as founding the first nationwide Photofinishers Association in China. She also oversaw PIN-AE's extensive domestic market research activities. Before joining PIN-AE, she worked for many years in international trading, and in the hospitality and security industries. She hold a Bachelor Degree of Economics.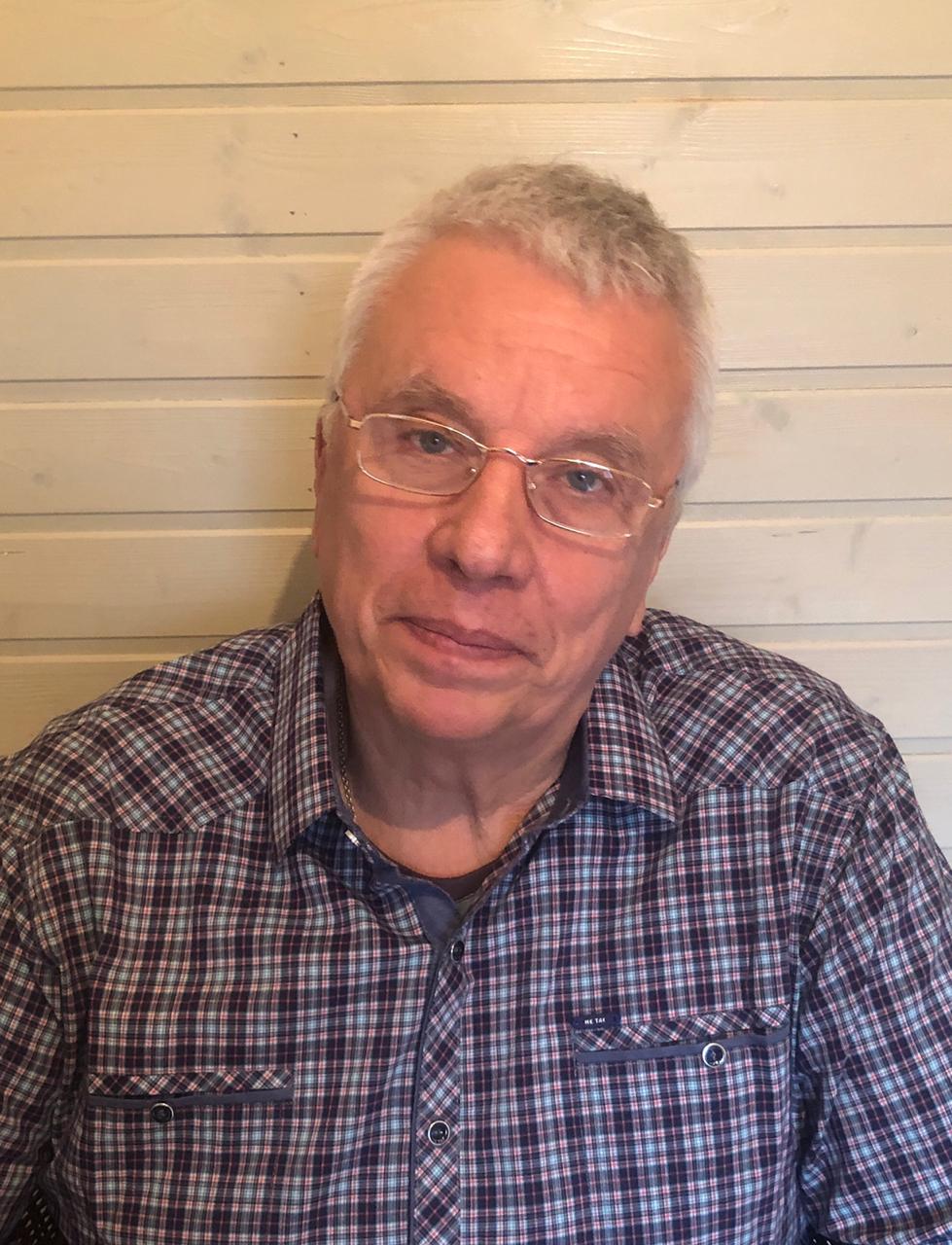 Vasily Loginov
AI Specialist
obtaining his PhD in physics and mathematics, he worked for three years in a state research center and specialized in quality assessment of satellite images observed through a turbulent atmosphere. After that, he decided to pursue his career in private software development companies. In his spare time, Vasily enjoys spending time with his family. He regularly assists his youngest daughter in acrobatics training! He also enjoys reading books on philosophy and listening lectures of famous scientists.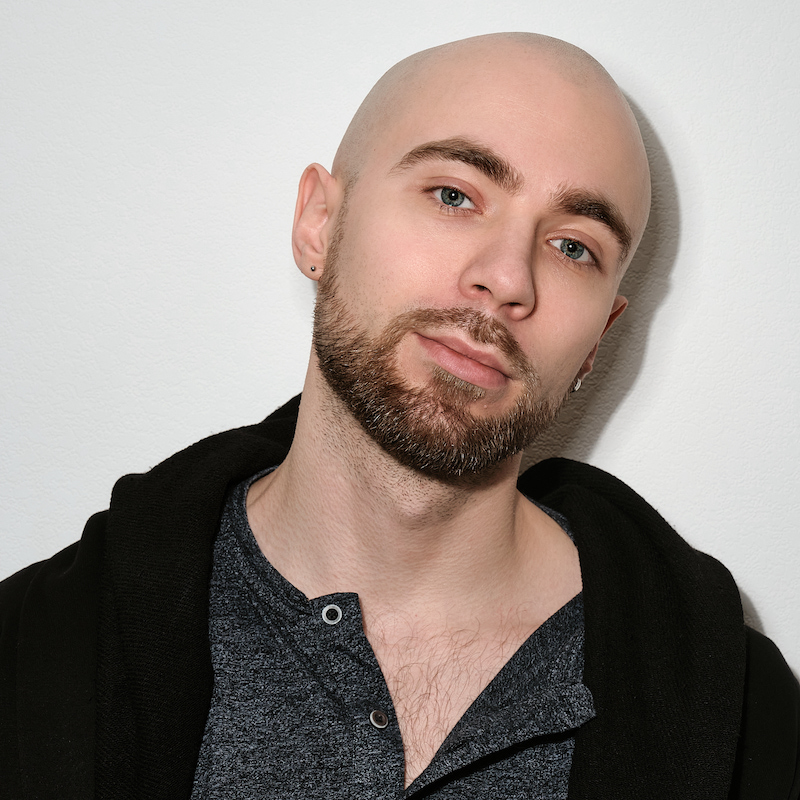 Artem Bestsenny
Data Set Engineer
Artem studied aeronautical instrumentation at university, but decided to get into photography his senior year. He liked photography so much that he decided to become a professional photographer! He graduated with a master's degree in aviation engineering and technology, but his love for photography continued. He officially began working in photography in 2011 where he worked as a senior photographer in a photography studio, a nightclub, and as a freelance photographer. He specializes in individual photography of portraits and nude, stock photography, and retouching of photos. This has helped him work with editing and color corrections on a large number of photos. In his spare time, Artem enjoys functional training and crossfit, video games, and continuing to photograph. He is a big specialty-coffee fan and loves exploring alternative ways to make coffee.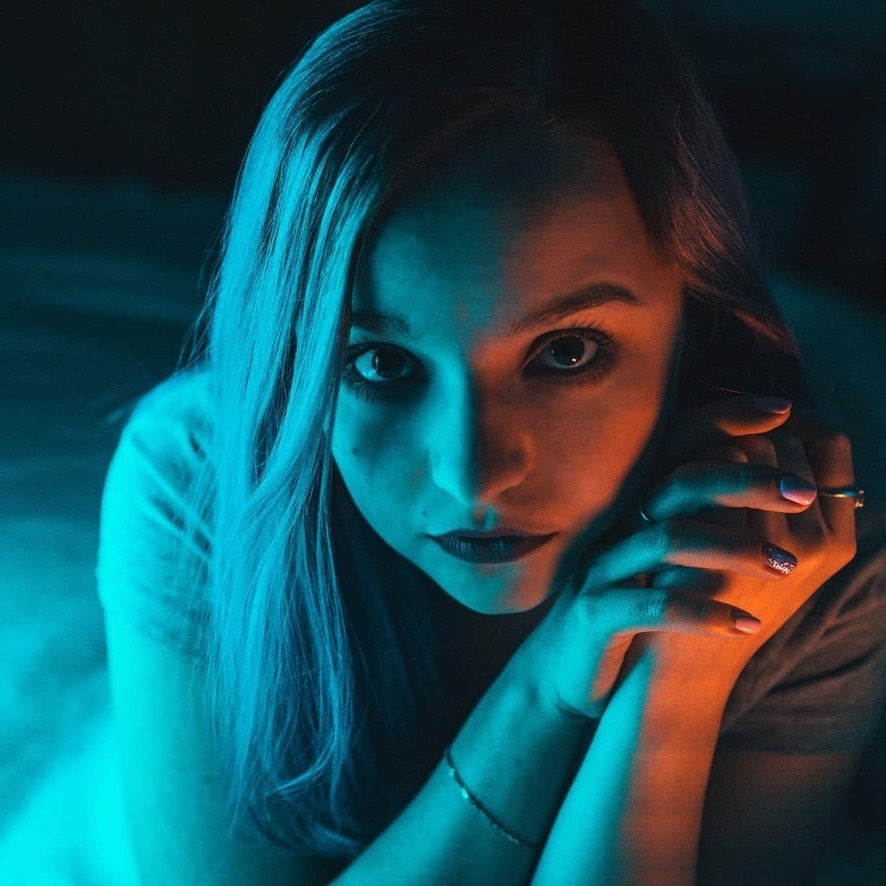 Alina Rudovskaya
Image Quality Lead
Alina was born in a small town, Tula, living several years near the Black Sea before moving to Moscow. She has more than 10 years of experience in photography, and it has been her passion her entire life. She has shot weddings, families, newborns, fashion, food, and more. Eventually, this brought her to her career as a Data Set Engineer and then an Image Quality Specialist. In her spare time, she enjoys spending time with her children and husband. They inspire her every day! She also enjoys travel, cross stitching, and fantasy books.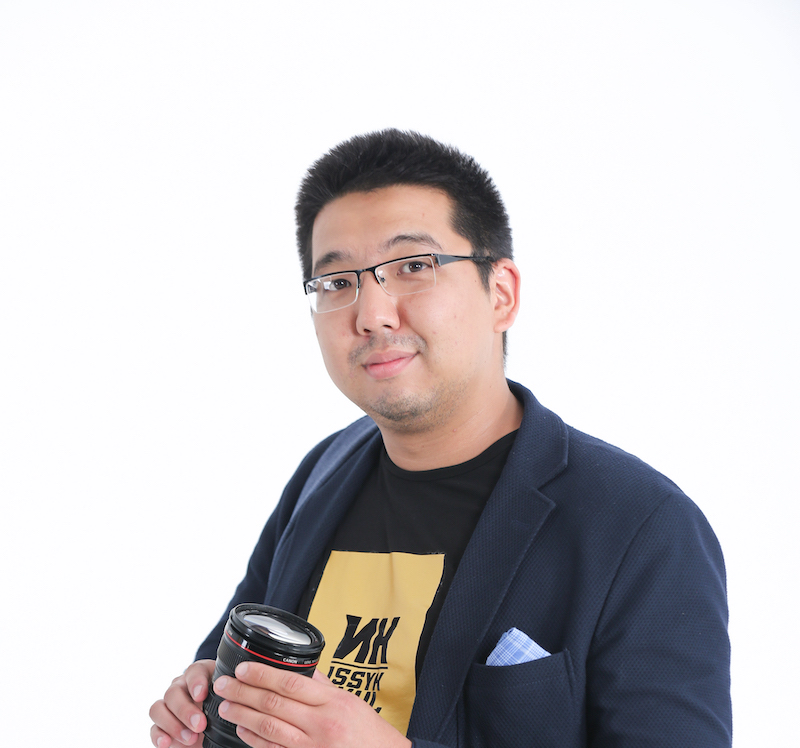 Aibek Dzhakipov
iOS Developer
Aibek has been developing iOS applications for more than six year. He loves dancing bachata and salsa! In his spare time, you can find him hiking the mountains of Kyrgyzstan.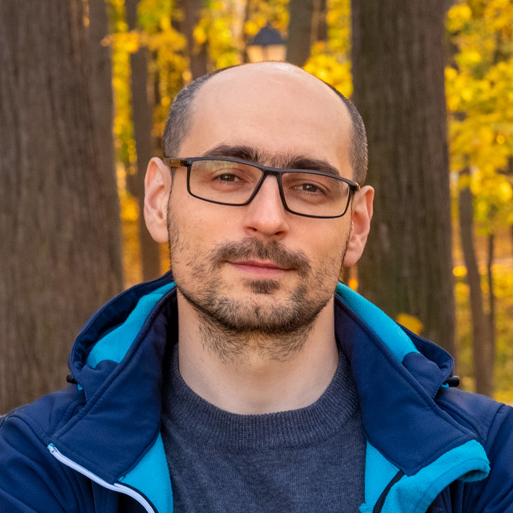 Mikhail Sysoev
Project Manager
Mikhail is originally from Dnepropetrovsk where he got a bachelor degree in system and network software development. After moving to Moscow in 2010, he has worked at the intersection of technical and artistic projects. He has managed many projects including software development, design, animation, and video production all under one roof. In 2014, he began managing the development of a "camera as service" project that combined hardware and AI-based software. The end goal was to provide users with the best photo possibly with just the click of a button. In his free time, he prefers outdoor activities like hiking, kayaking, soccer, and pingpong.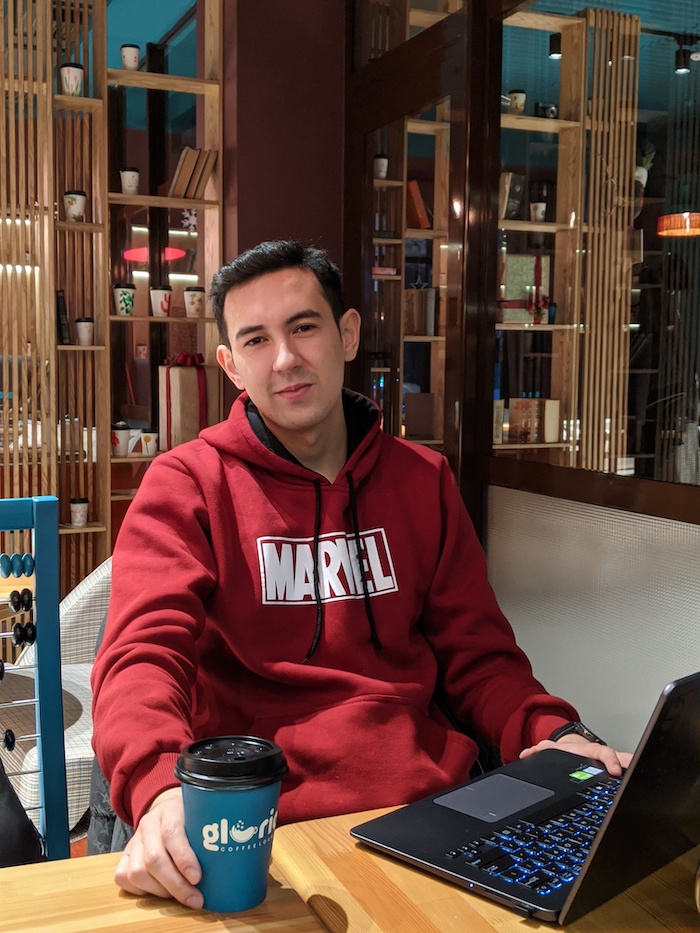 Jahongir Bekmuhammetov
Android Developer
Jahongir has been developing Android applications for more than four years. He loves to create IoT devices in his free time. He is a Marvel Universe fan and the favorite Hero is Iron Man.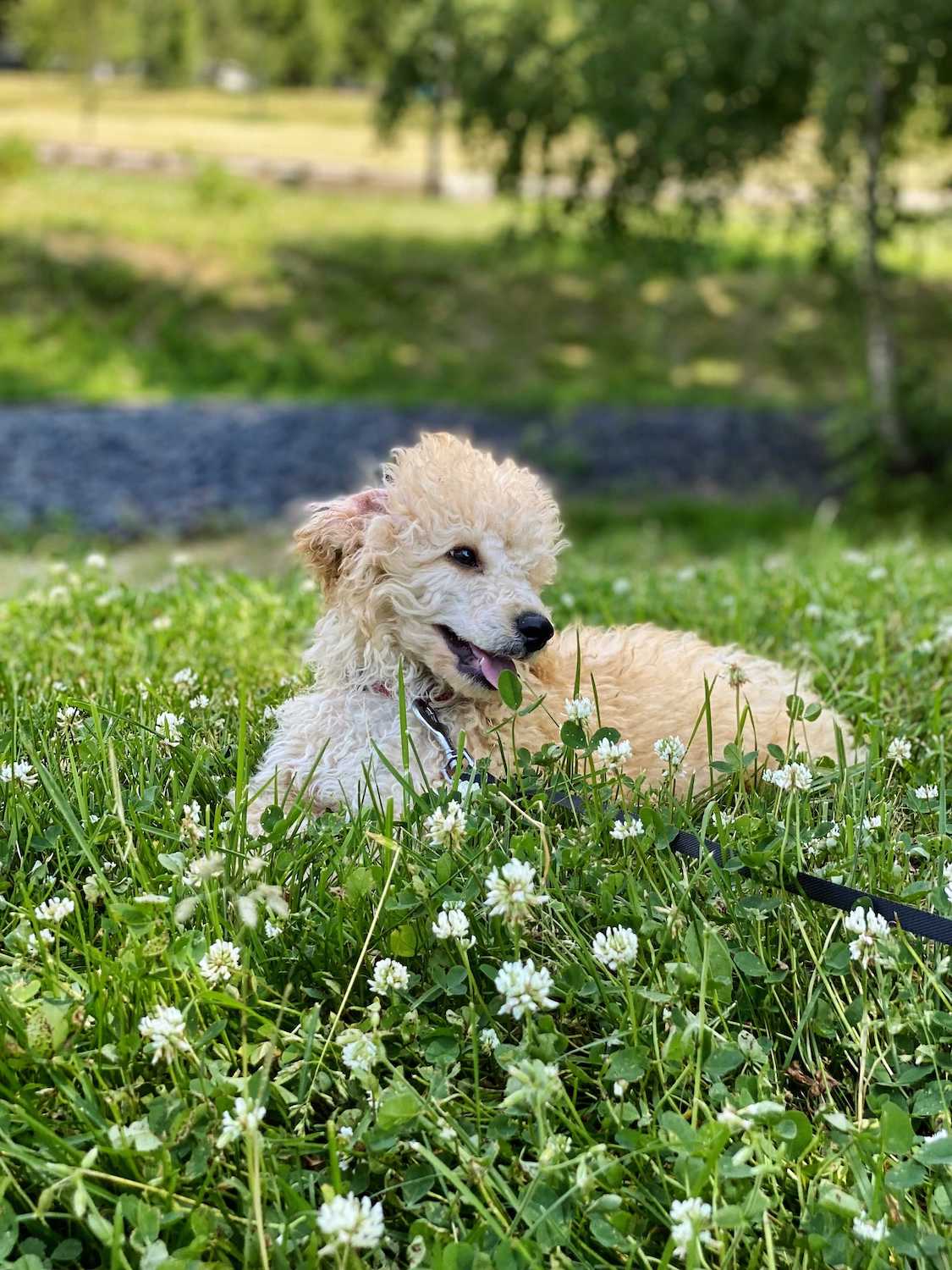 Peach
Project Manager Assistant
Peach joined Mikhail as his assistant in 2021. When he's not "working" with Mikhail, he loves going on walks and playing in the fields of Russia!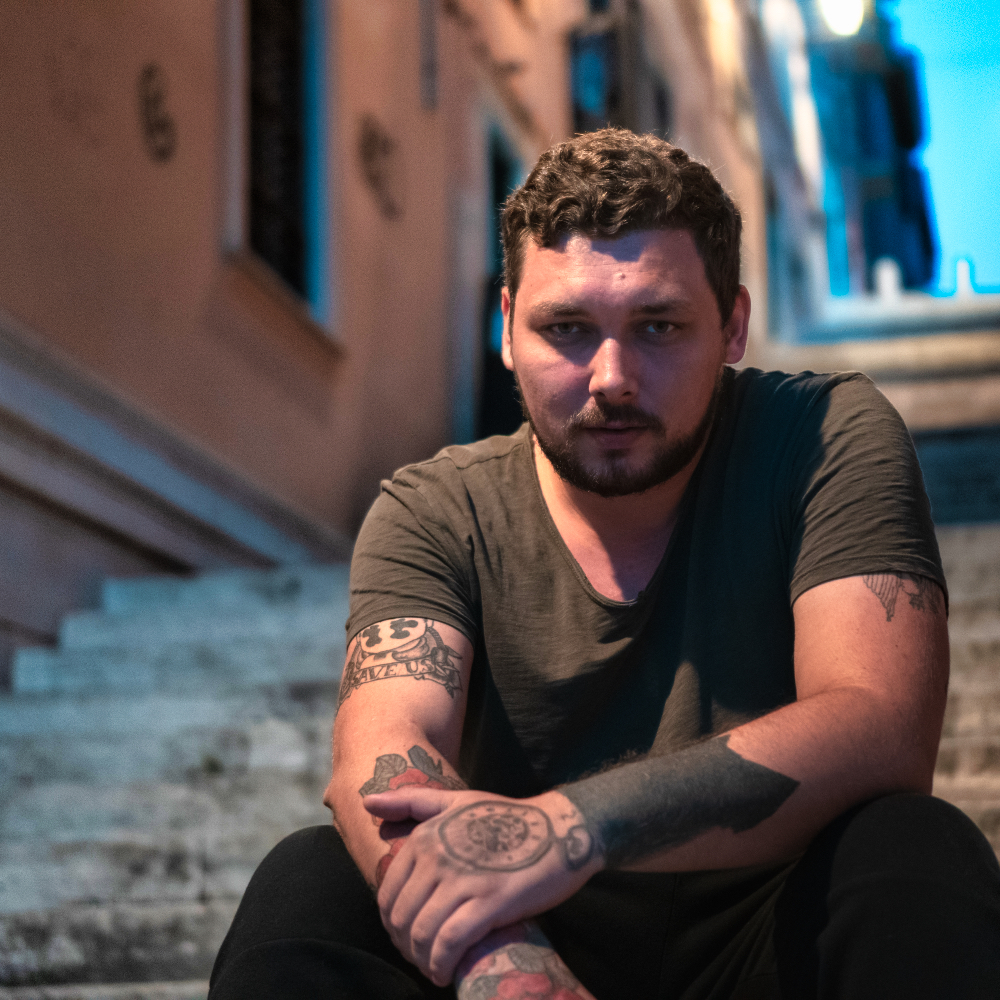 Sergey Rudovsky
UI/UX Designer
Sergey Rudovsky worked as a studio and wedding photographer before discovering UX design. He began working in startups because it gave him the opportunity to go from creating an idea to releasing an application worldwide. He is inspired by new products, their creators, and users; he loves to watch how users interact with products, how they use it, what makes them happy, and what upsets them. He thrives on difficult tasks and challenges. In his free time, he loves to travel, explore new places, and meet new people while trying to understand how other cultures can be so different yet the same. When he's not working, he likes to read books about inventors and space, paint, and walk with his family. He considers himself a happy husband and father of two children and cute dog Archie.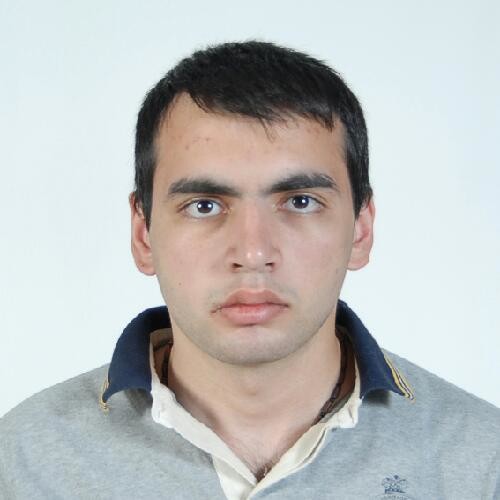 Vahe Hakobyan
Software Engineer
Vahe Hakobyan is a professional software developer with eight years of industrial experience and is always willing to gain new skills and knowledge. He is a thinking person with excellent communication, analytical, time management skills and a master in computer engineering. In the past, he has worked in very interesting ducational, e-commerce, CRM platforms as a developer. He has solid skills in C++(STL,boost,QT), TCL, C#, Python(Django), JavaScript(Node JS), MySQL, MongoDB and Linux.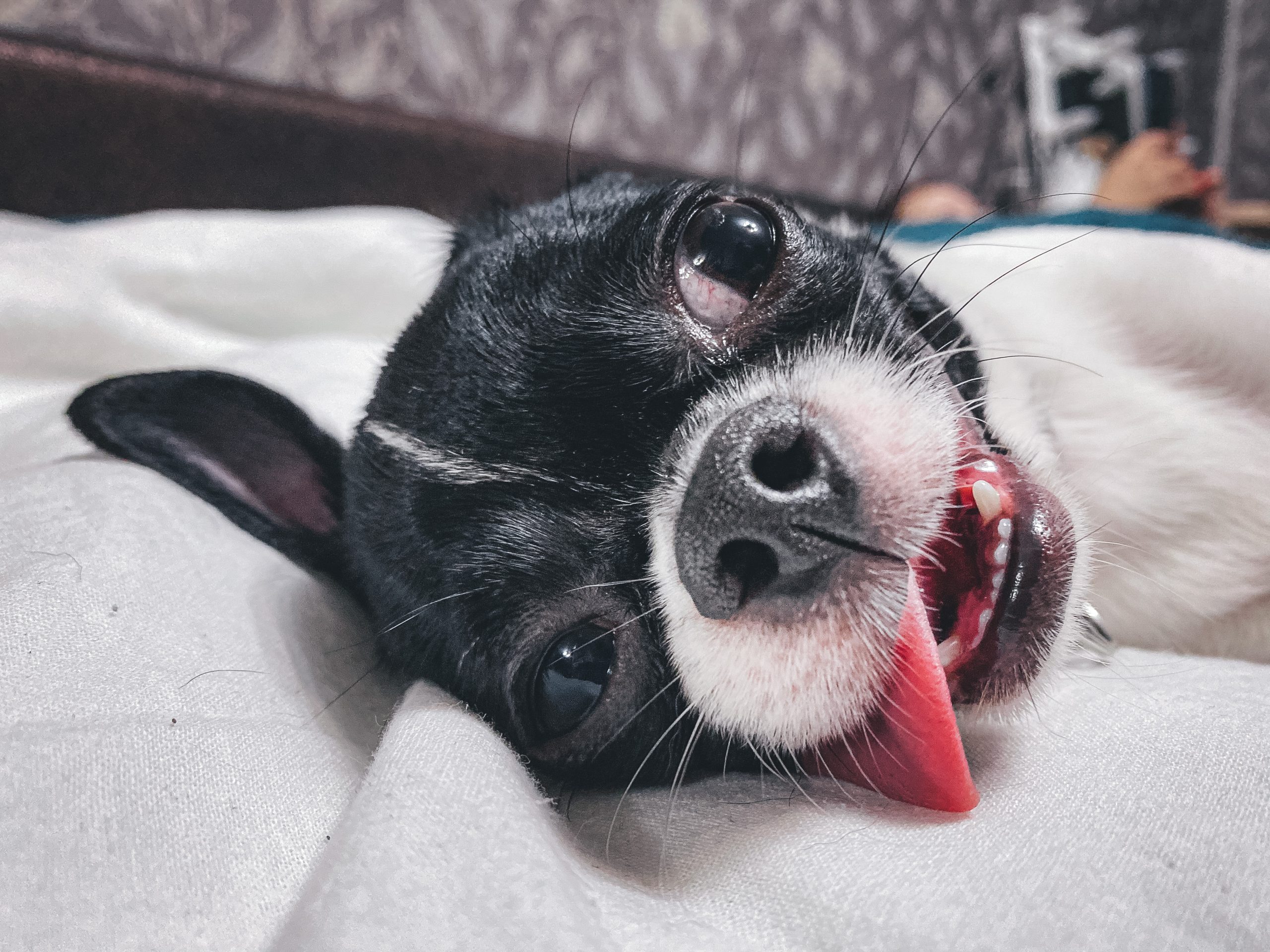 Archie
Food Blogger
Archie is just learning to be a blogger because he likes to eat everything in sight (AirPods, socks, different garbage, toys and etc). However, he doesn't admit it too often... In his spare time he likes to help with the creating new AI technologies and UX solutions. Yuri Kulakov
C/C++ SDK Software Developer.
Yuri Kulakov graduated with a degree in radiophysics. Shortly after, he took on his first job in radar signal processing systems. He switched to programming with projects in computer vision/image processing, mobile phones, embedded systems (QNX), a little bit of web development. Before joining EyeQ, he worked with Intel and Harman. In his spare time, he enjoys watching (and sometimes playing) volleyball, running, and swimming in open water. He enjoys spending the weekends in his countryside house doing some construction work and then preparing dinner on the charcoal grill before winding down with a movie.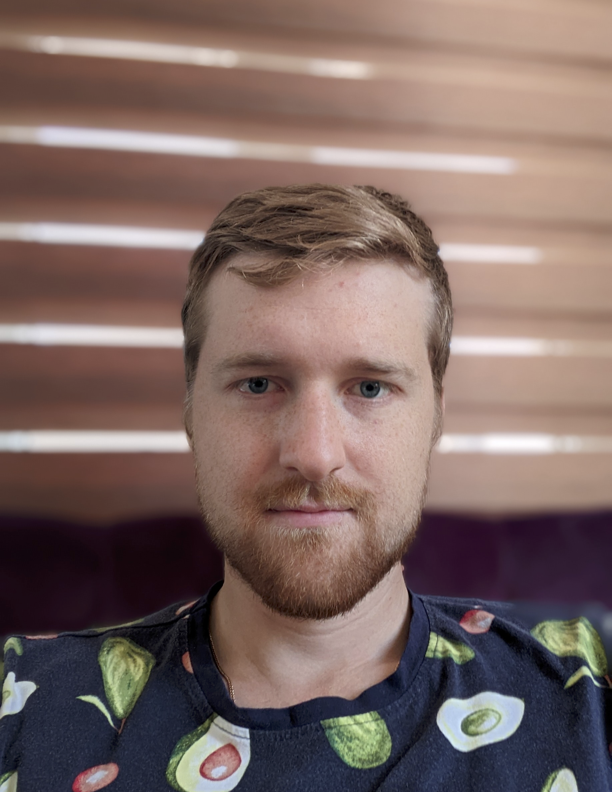 Dmitriy Zolotukhin
Frontend React Developer
Dmitriy has more than seven years of experience in web and mobile development in different European and American companies.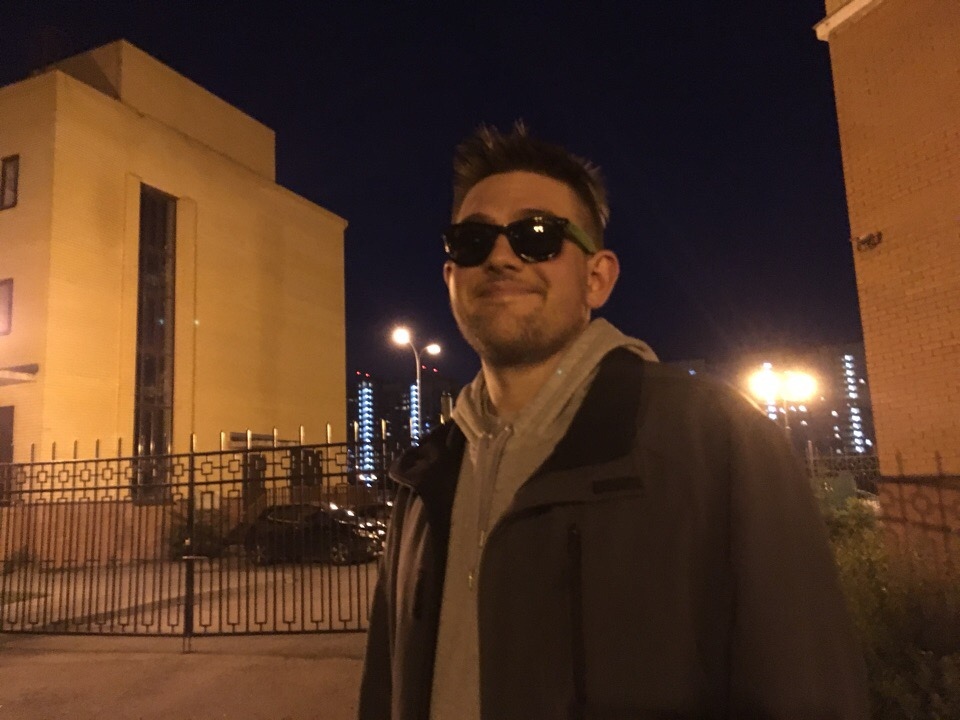 Ivan Gordiychuk
QA Engineer
Ivan Gordiychuk was born in Moscow and has since moved to Kazakhstan. He graduated with a bachelor degree in Fundamental Informatics and Information Technologies High School of Economics. After graduation, he worked as a developer at Osnova Group and as a data engineer at Innotex VTB. He has worked on projects like NLP and Machine Learning and Big Data. In his free time, he enjoys jogging, studying history, repairing cars, and traveling.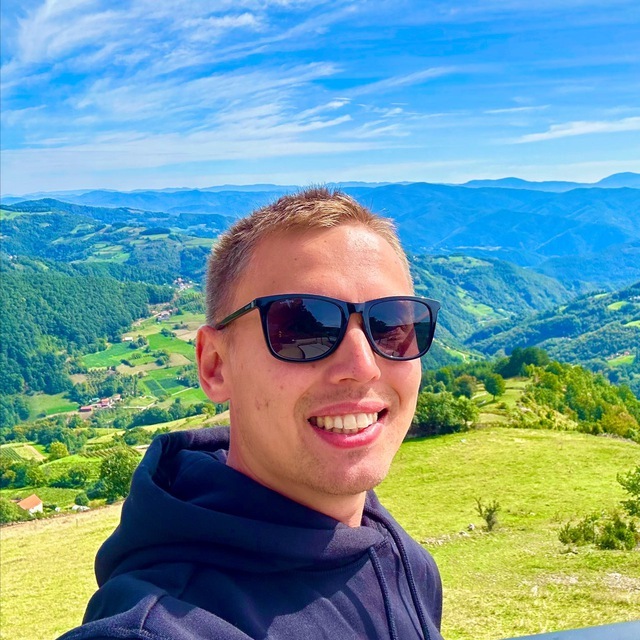 Ivan Chulkov
Lead Back End Web Engineer
Meet Ivan Chulkov, our talented software engineer who is an expert in Node.js and Go, with extensive experience in designing and implementing scalable and high-performance systems. With a passion for solving complex problems, Ivan has spent years developing innovative solutions. He has a deep understanding of backend technologies and is skilled in developing robust and secure systems that can handle high loads with ease. Whether it's building microservices, designing APIs, or optimizing database queries, Ivan brings a wealth of knowledge and expertise to every project.
Gabriel Brunk
Customer Success Lead
Born and raised around the Shenandoah Valley, Gabe obtained degrees in communications and organizational leadership before beginning work in the customer success department of a digital marketing SaaS company. He loves and has been lucky enough to travel extensively, including months in South Africa, Canada, Tanzania, Ireland, and India. His hobbies include shooting and editing photography and video, hiking forest trails, leading Dungeons and Dragons campaigns, and listening to audio books. He currently lives in Northern Virginia with his wife, young son, and pets.
Oliver
Notification Specialist
Oli is vital in providing high-decibel and consistent communication to Gabe throughout the workday. Nothing escapes his well-honed senses – imminent squirrel invasions, trespassing deer, or strolling neighbors. He enjoys treats of any variety and long walks.
Rue
Catnap Extraordinaire
When she isn't tussling with her brother Oliver, Rue can be found warming herself in various sunbeams throughout the house. Her daily responsibilities include climbing trees, hunting, and being an early-morning alarm clock.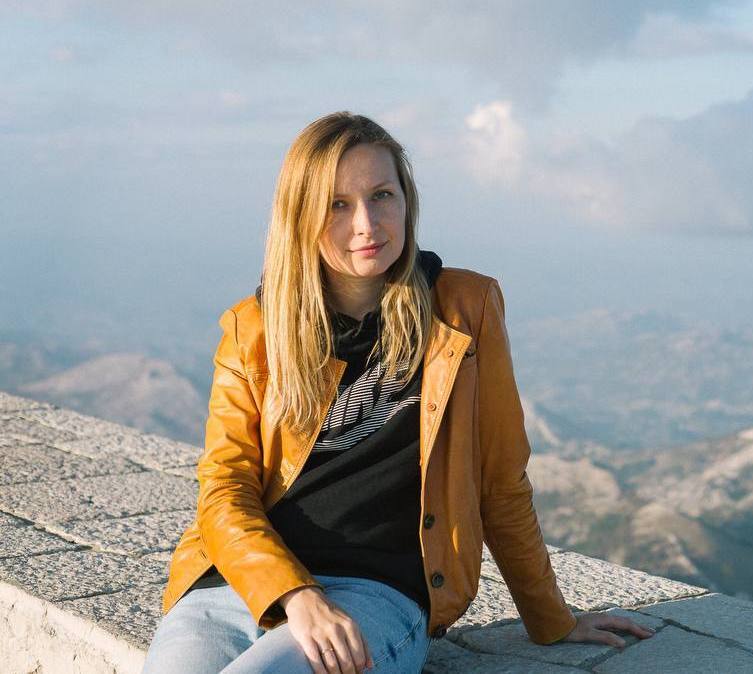 Inga Kudeiarova
Image Quality Specialist
Inga has been a professional portrait and wedding photographer for over 12 years. She participated in the development of a photography training startup and has collaborated with a magazine to shoot covers and advertising for large companies. In the past, she has organized and held more than 20 master classes. She was a teacher at the photo school on the basics of converting and retouching photos. As you can see, photography is a huge part of her life and her passion! In her free time, she likes to spend with friends, read books about psychology, and explore new places with tasty food.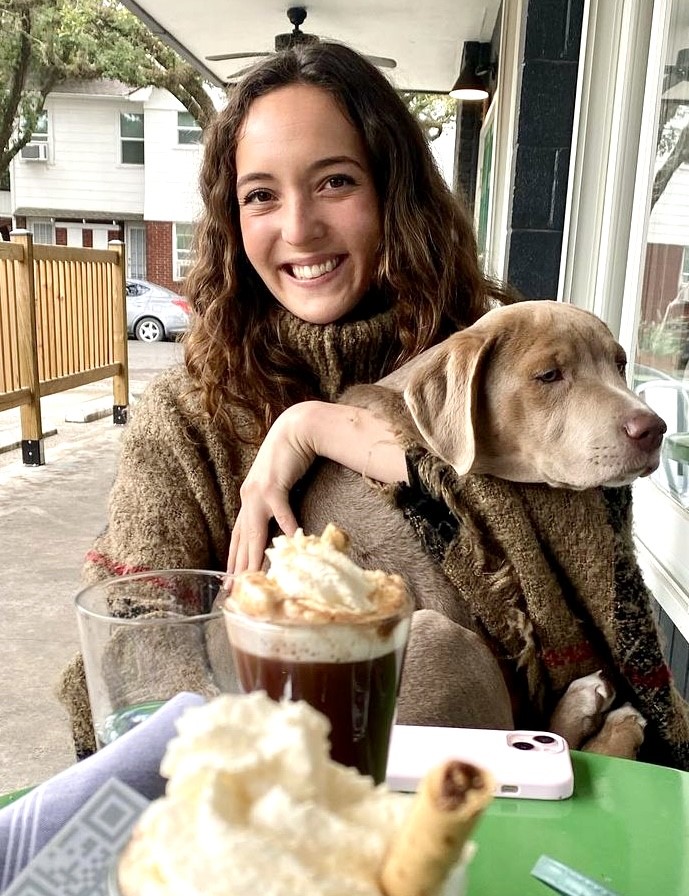 Olivia Phillips
Business Development Representative
Hailing from the wild and wonderful West Virginia with roots firmly planted on the picturesque shores of South Carolina, Olivia brings a blend of Appalachian charm and Southern hospitality to the table. With several years of business development and sales conversion expertise, Olivia focuses on building mutually beneficial relationships with partners, clients, and colleagues alike. When she's not closing deals, Olivia spends her time cooking for friends and family, or fulfilling her appetite for reading; both pastimes further driving her exceptional curiosity for diverse cultures, people and experiences.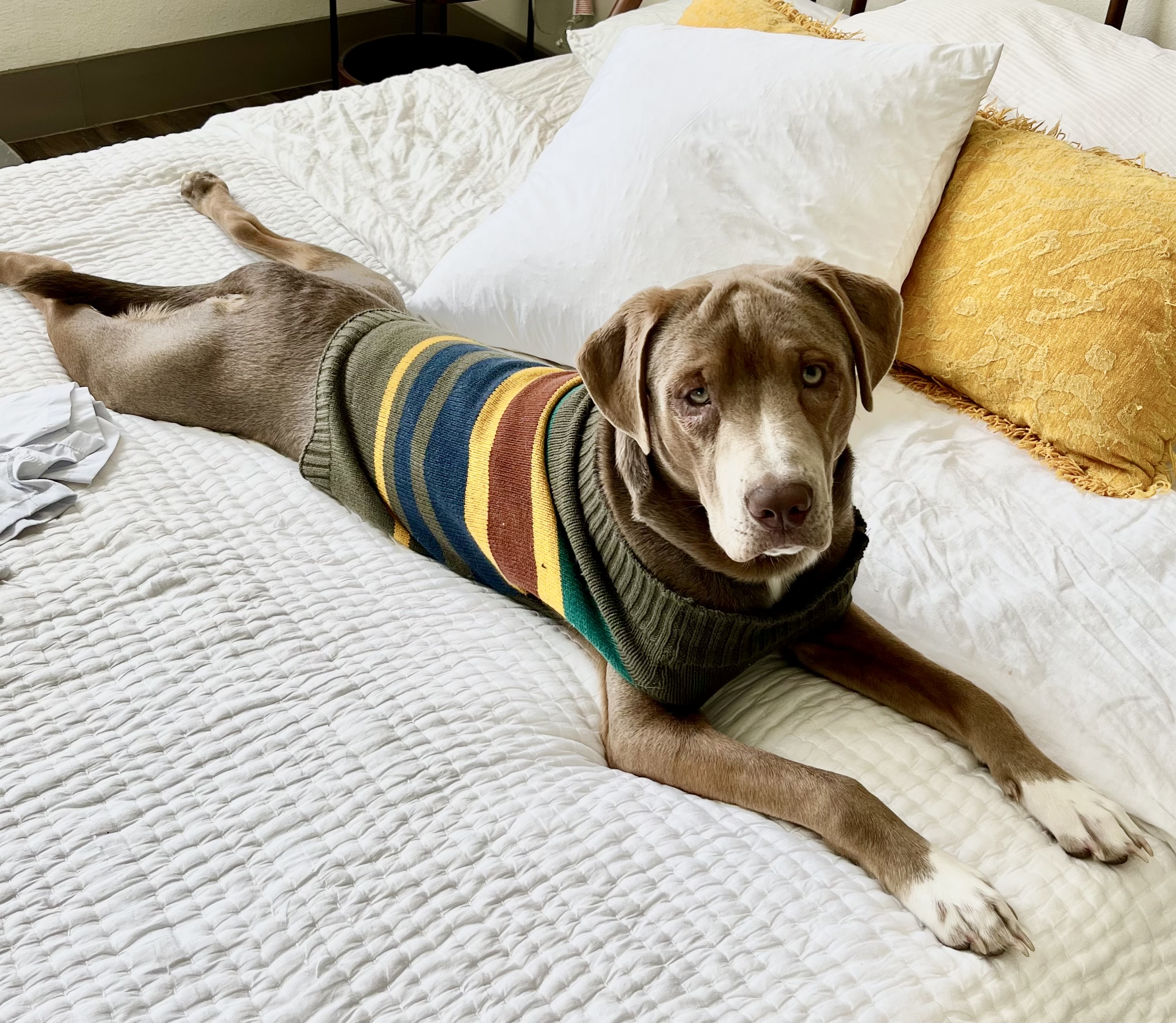 Hemingway
Loud Barking Representative
Hemingway has been perfecting his assertive communication skills since he was able to speak. Just like his namesake, Hemingway is a deep thinker, strong communicator, and lover of all things hunting. In his spare time, he quite literally consumes books, chews his favorite bones, and begs for belly scratches from his owner, Olivia.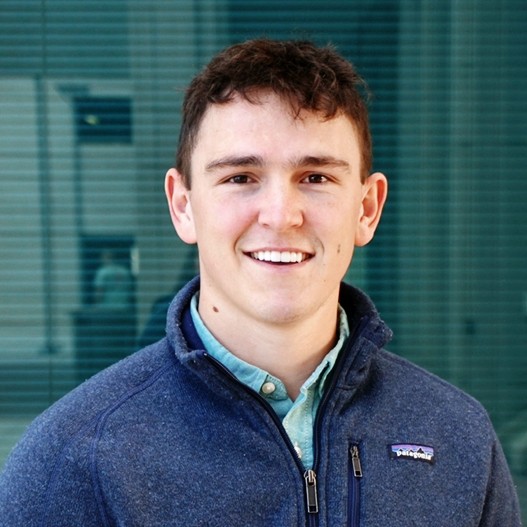 Bobby Bynum
Solutions Architect
Growing up in a military family, Bobby's passion for travel is unrivaled. His background in project management means that Bobby loves solving problems for clients and providing solutions based on their needs. Originally from Colorado, Bobby now resides in Charleston, SC. When not solving solutions for clients Bobby can be found on the golf course, ski slopes or outdoors getting a sweat on and enjoying the low-country ocean breeze!
Nikita Ustinov
AI Specialist
Residing in The Czech Republic, or Czechia, Nikita Ustinov is an expert in artificial intelligence. After receiving his bachelor's degree in informatics, he studied intelligent systems to receive his master's. In his free time, he enjoys hiking, motorbiking, playing video games, and sipping coffee.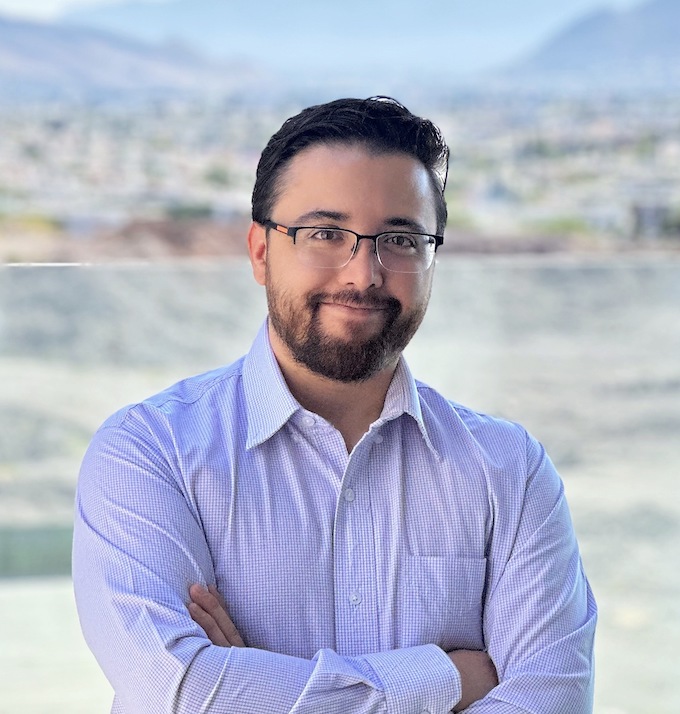 Carlos Licea
Software Engineer
Carlos is a software engineer with over 20 years of programmer experience. Currently residing in Chihuahua, northern Mexico, his journey into programming began early in high school. He became completely hooked thanks to a couple Google Summer of Code projects for KDE. His mission in EyeQ is to deploy Perfectly Clear as widely as possible. Although a Qt Developer at heart, he's not one to shy away from new challenges: be it AWS discovery, Lambda integration, or Git archeology, he's always eager to expand his skill set. Beyond the world of coding, he's a foodie and story lover at heart. Lately, he spends as much time as possible learning to make the perfect chilaquiles, new mezcal mixology and mastering literary structure archetypes, though rarely both at the same time.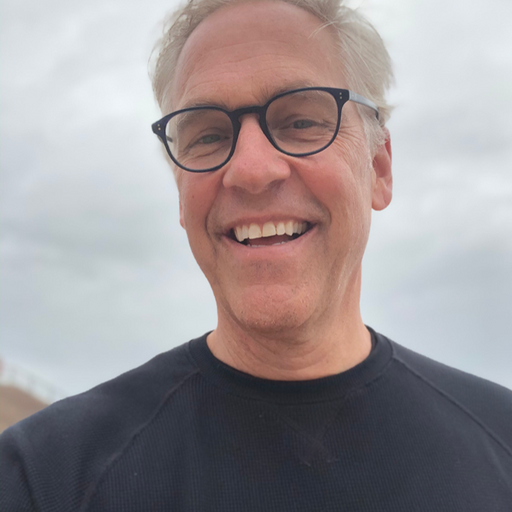 Mike Bennett
Board Member
Michael brings a wealth of sales, leadership, and business development expertise to EyeQ. His cross-section of experience in sales, marketing, commercial excellence, and customer solutions, coupled with his passion for understanding customer needs and supporting teams to deliver effectively, positions him well to provide leadership and insights to EyeQ.   Michael lives in Calgary with his wife and his dog Ruby and has two grown children. An avid tennis family, Michael is the president of Tennis Alberta, a volunteer position he holds to give back and support the next generation of tennis.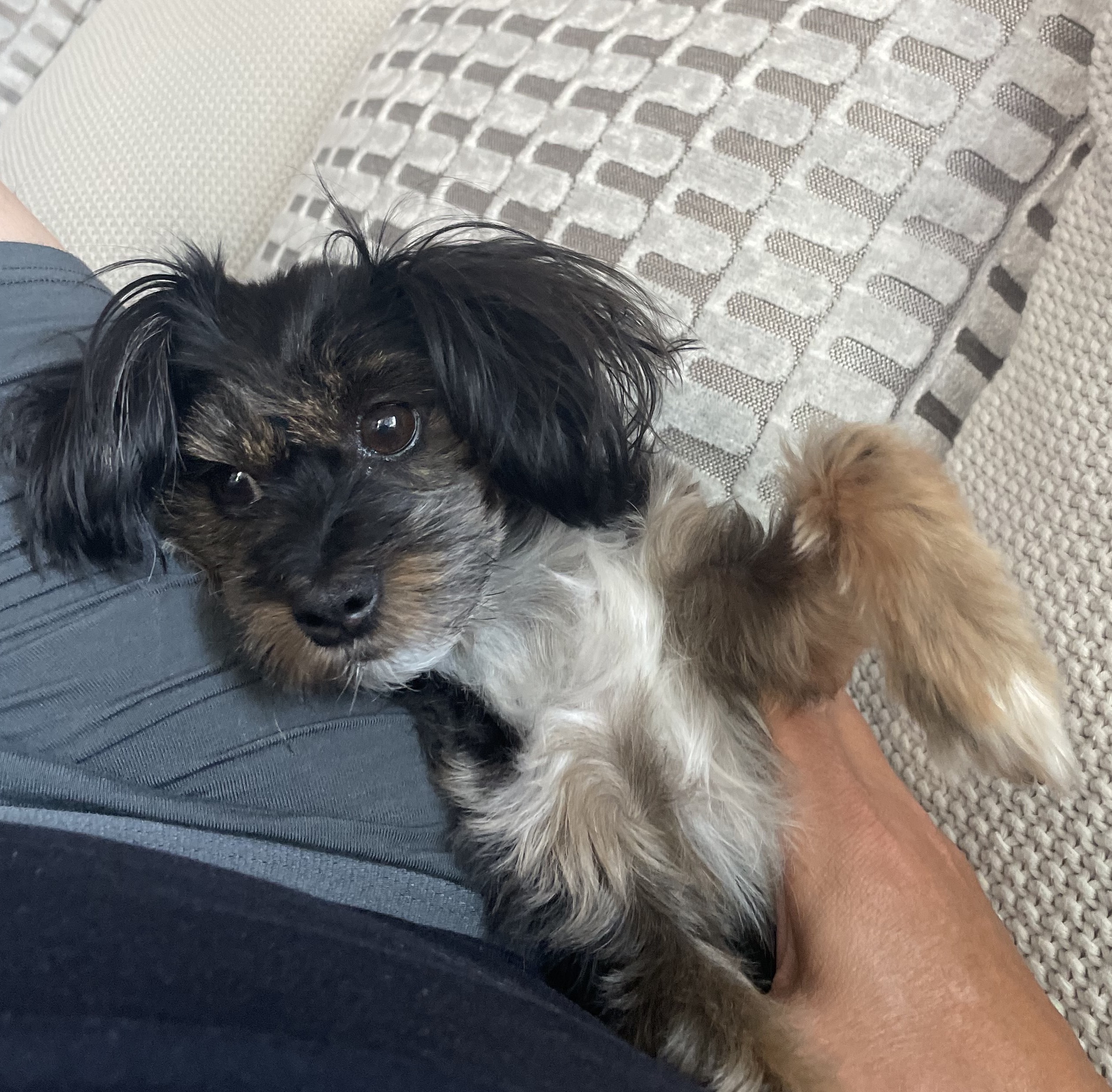 Ruby
Director of Paw-ductivity
Ruby works with one of our board members, Mike, to make sure he stays as paw-ductive as possible throughout the day.