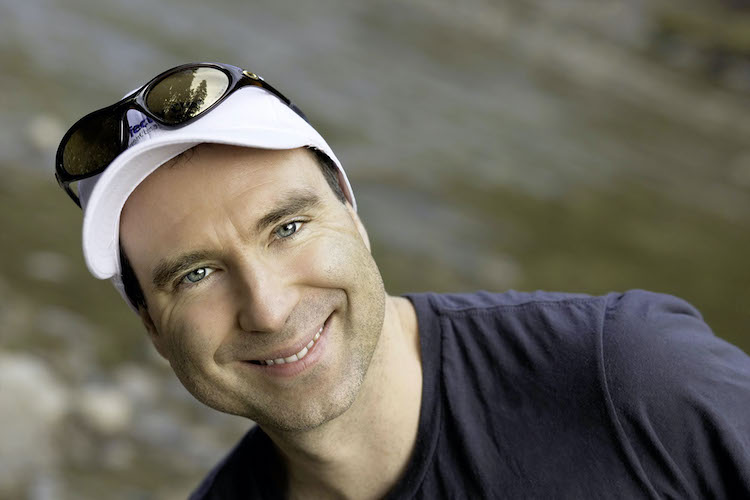 Brad Malcolm
Co-founder, President & CEO
"Building time saving technologies that provide freedom"
With an insatiable curiosity and unrelenting desire to solve problems, Brad left his roots in corporate tax accounting at Ernst & Young in 2001 to follow his passion. He helped found technology startup, Athentech, to tackle and solve the problem of image correction at scale.
For the last 15 years, Brad was the President of Athentech, creators of Perfectly Clear, negotiating millions of dollars in deals and international partnerships with many of the largest companies in the photography and mobile phone space. He has built a profitable organization which is recognized as the world leader in the imaging market.
He led the acquisition of and rebranding of Athentech in 2019 by EyeQ Imaging to support the evolution of the company, and help take EyeQ (formerly Athentech) to new heights, where he continues the role as President and CEO. To date, EyeQ's Perfectly Clear technology is used to automatically correct over 11 billion photos per year. Brad believes that great organizations are enabled by continuing to support and nurture innovators and game changers. Brad loves building companies and working with smart, innovative, and passionate people, including brilliant physicists, engineers, mathematicians, and creative artists.
Deciding many years ago that sleep is overrated - Brad balances the demands of guiding a successful company with the joys of experiencing the world through the eyes of his 8-year old daughter and creating new memories with his wife and family. Brad will never say 'no' to sailing or a fine single-malt scotch, preferably enjoyed together. 🙂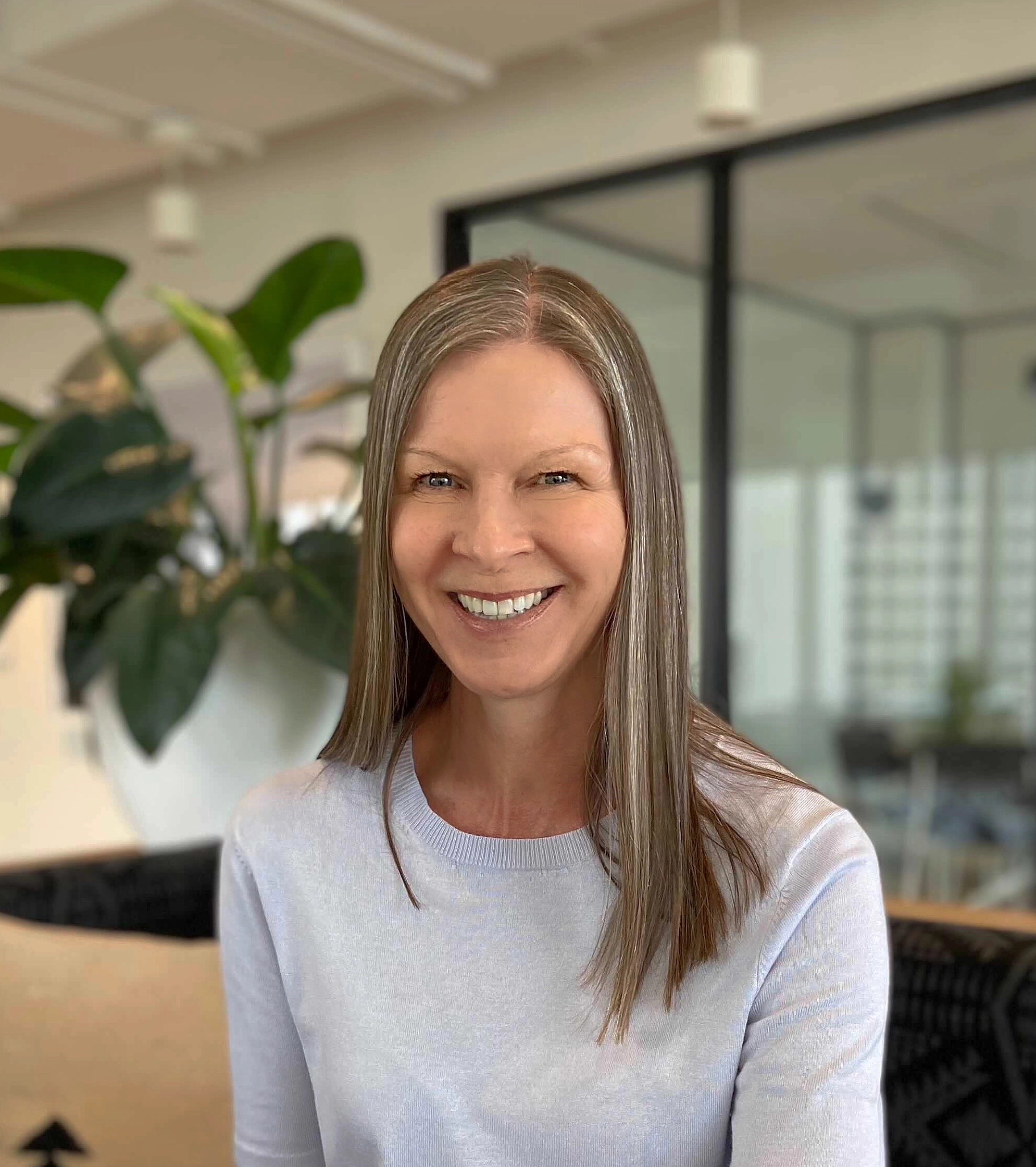 Angel Ivanchuk
Executive Assistant & Office Operations
Angel has a comprehensive career portfolio supporting senior level management in HR, Finance, IT, and customer care environments. She has worked within various industries including telecommunications, energy, post-secondary education, and retail. She thrives on providing exceptional support to her team. Angel is an avid hiker and cross-country skier, having spent 11 years in beautiful Banff. Her love of eating all things food has encouraged her to enjoy cooking. She would rather make restaurant-quality dishes in the comfort of her own home than dine out! Additional hobbies include scrapbooking and creating handmade greeting cards; for both, photos are an important part of the craft. Photos also provide many fond memories of her days traveling globally. In her quest to discover new and exciting places, her travels have taken her to Morocco, Thailand, and continental Europe, to name a few!
Cam MacNaughton
Board of Director Member
Cam is a senior business executive with 25+ years of driving growth in both public and private companies and is recognized as a strategic and tactical planner. His experience in Banking, Finance and Technology has provided him with a diverse and deep expertise in analyzing growth markets, building competitive business development programs, and structuring complex capital and debt solutions. Cam still plays hockey, backpacks overnight and enjoys biking as much as possible. He is also CFO and Corporate Development Officer at Galatea Technologies, a Calgary based software company.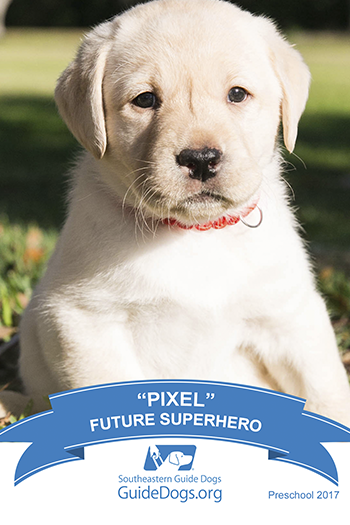 Pixel
Professional Guide Dog
Pixel just joined Athentech in 2017 and has continued his journey with EyeQ after the acquisition. With your help, we were able to raise enough money to help raise a service dog with Southeastern Guide dogs! Pixel is still with her volunteer puppy raiser, and they are continuing to work on basic obedience and house manners. She has graduated "high school" and is now in "college!" Pixel loves taking long walks, jumping in the pool, treats, and car rides.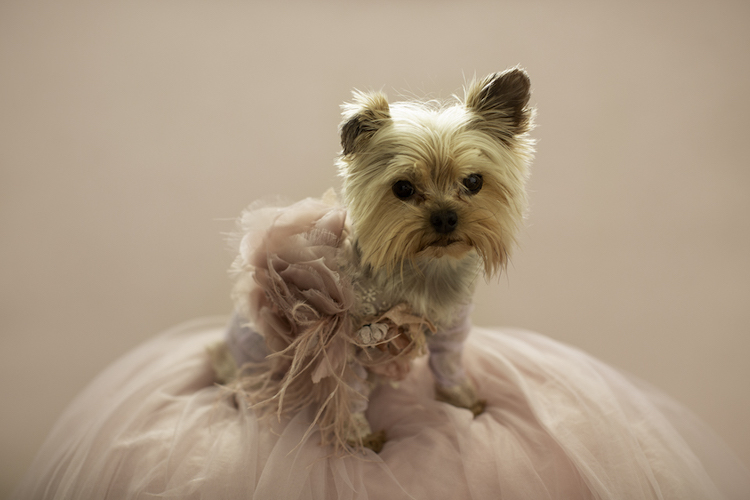 Sarah
Office Manager
It's safe to say that Sarah is the princess of the home office! Sarah loves it when her owner, Brad, works from home. That way, she gets extra treats!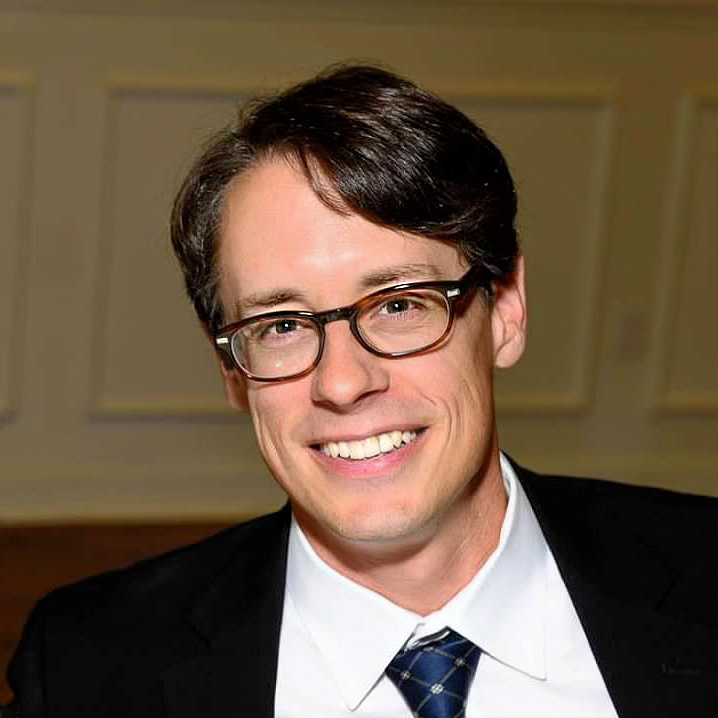 Jeff Stephens
Co-founder, Chief Technology Officer
Jeff has been in product development and technology since graduating from the University of Texas at Austin with a Mechanical Engineering degree. He started in hardware development for Dell, Inc, but always was interested in software and web development as well. He spent a couple years in the San Francisco Bay Area in the enterprise SaaS field, but has spent most of his professional career in Austin. Jeff has been an avid photographer since elementary school and re-kindled this hobby in 2004 with his first dSLR and then later merged his photographic and software interested when he joined Bibble Labs, developing the world's fastest RAW file converter and workflow applications. Jeff spends as much time as possible fly-fishing on the Texas coast or riding motorcycles around the western US.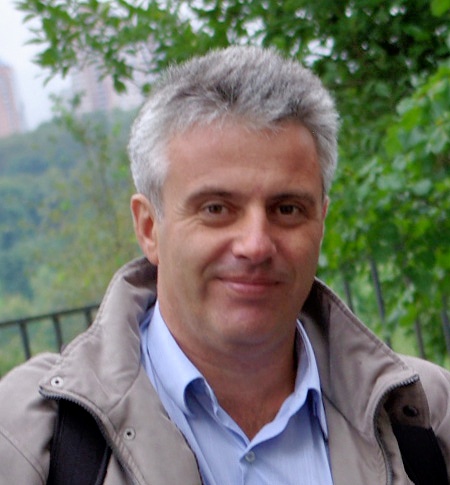 Anton Maslov
Physicist, Lead Application Developer, "Mad", er, Happy Scientist
After obtaining his university degree in Physics and Mathematics, Anton worked for few years as an academic researcher, specializing in nonlinear optics and laser physics. During this period, Anton first appreciated the power and beauty of computer modeling for solving complex scientific and engineering problems, then decided to pursue his career in software development. For over 15 years, Anton has been working as a developer, project manager, and a leader of large-scale development projects ranging from core imaging technology to consumer photography applications. He has developed expertise in most major programming languages and platforms, as well as a variety of modern image processing techniques and algorithms. Anton enjoys skiing, hiking, camping and spending time with his family in a river cottage he is building with his own hands.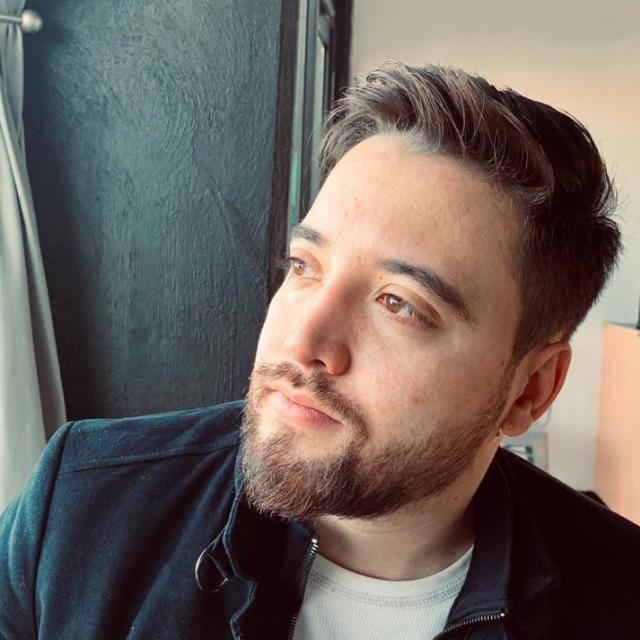 Carlos Licea
Senior Software Engineer
From Chihuahua, México (we insist the dog is not named after us!), Carlos is a Computational Systems Engineer with a Masters in Computational Engineering. Passionate for software development, Open Source and clean code since high school. He's a generalist who is always seeking the next project and new skills to learn. That drive has lead him to work for a bunch of software related companies and projects in a myriad of areas from low level development to GUI applications to QA and DevOps. On his free time, Carlos enjoys reading, listening to podcasts, learning about business, finance, and cooking.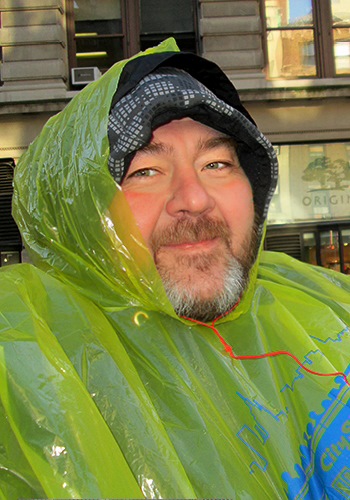 Andrey Gordiychuk
Product Quality Wizard
An Optical and Electronic Engineering graduate, he began his professional career with the development of astronomical image processing algorithms and brings more than 25 years of technical experience in image processing to EyeQ. Andrey is a long-term member of the Institute of Electrical and Electronics Engineers Association, and was part of the Athentech team before the EyeQ acquisition. In his prior role, he was directly involved in, and managed the technical analytics, development and quality assurance of image processing technologies and end–user products published worldwide since 1991. In his spare time, Andrey enjoys walking, hiking, jogging, reading, swimming, and traveling to different places around the world.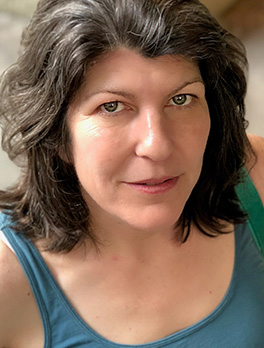 Patricia Peticolas
Customer Engagement Manager
With a background in editorial photography both in sales and photo editing, Patricia is well positioned to help customers get the most out of Perfectly Clear imaging solutions. She also is an artist working mainly in photography, printing her own images. Based in Brooklyn, she spends her leisure time gardening, cycling and dancing the styles of West African dance.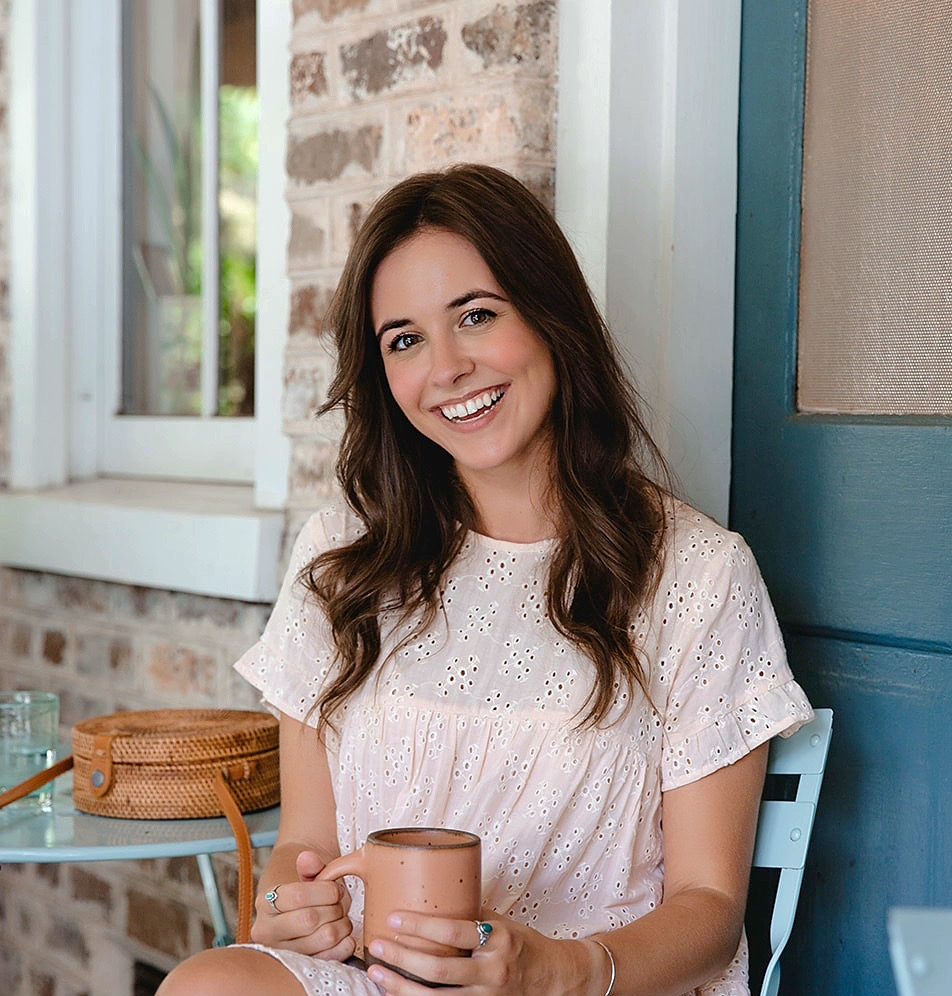 Sarah Lefebvre
Director of Marketing
Originally from Connecticut and now residing in South Carolina, Sarah is a digital marketer specializing in social media, content creation and optimization, email marketing, SEO, and advertising. Sarah has been reading and writing in her spare time ever since she could remember, and now gets to translate that into her everyday work. In her spare time, Sarah enjoys traveling, hiking, reading, relaxing on the beach, and trying out new restaurants.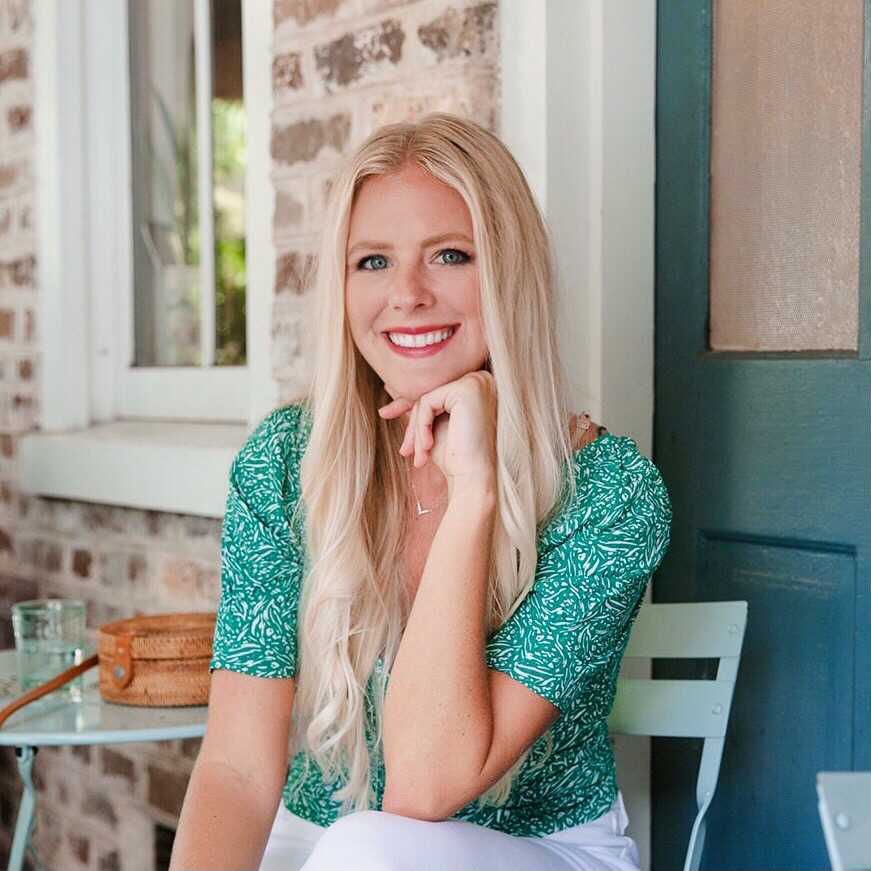 Haley Wolfinger
Consultant
Haley found her passion for search engine optimization and content creation after working at a marketing agency right out of college. As a world traveler, she is inspired by her surroundings. After graduating from Chapel Hill, she taught English in Thailand and became a certified yoga teacher before moving on to marketing. In her spare time, she loves going to the beach, being active, and trying out new restaurants.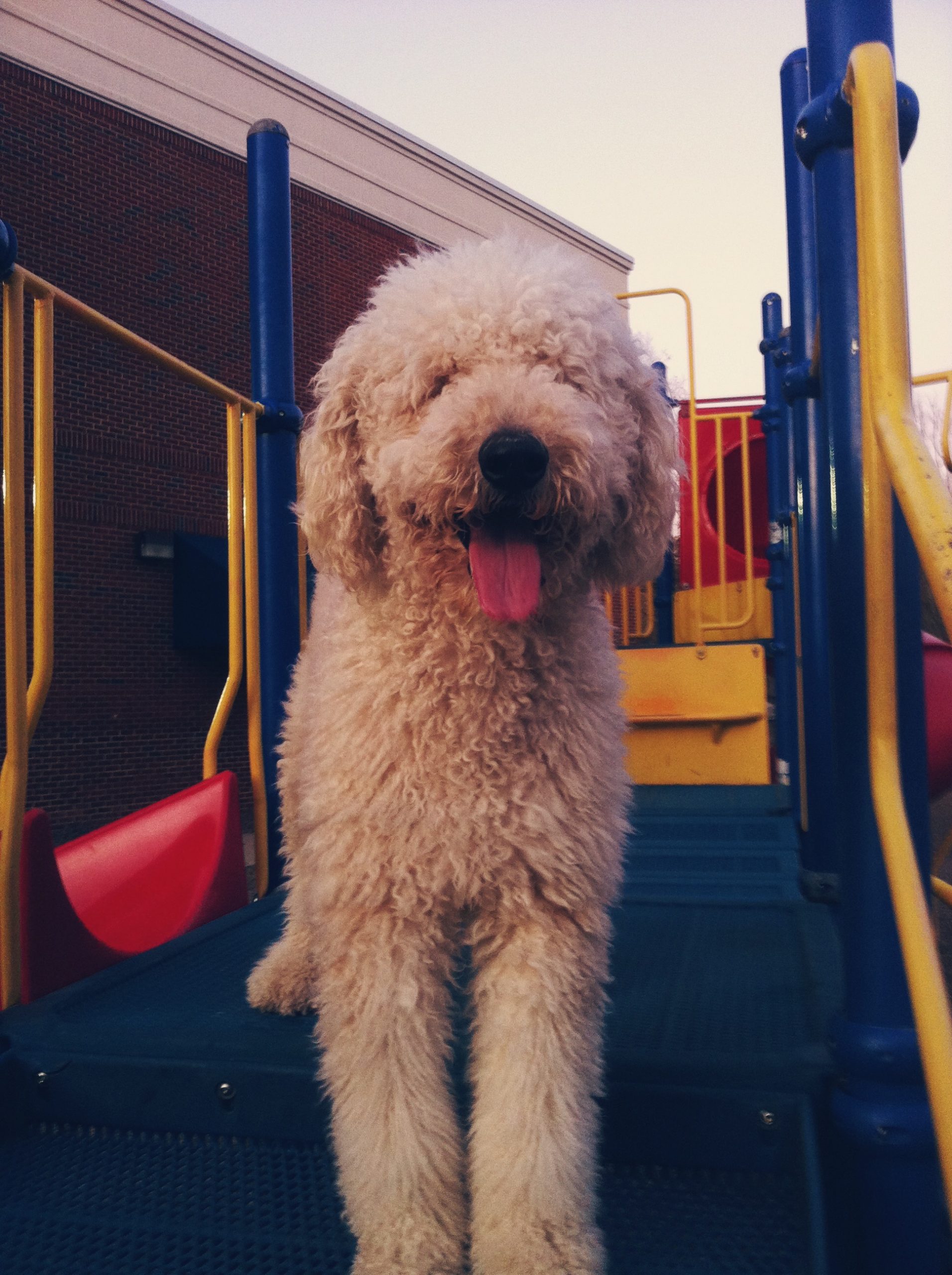 Charlie
Barking Specialist
Charlie is best described as a big, friendly, fluffy pup. He loves to be pet, but he is content to just be around Haley while she works.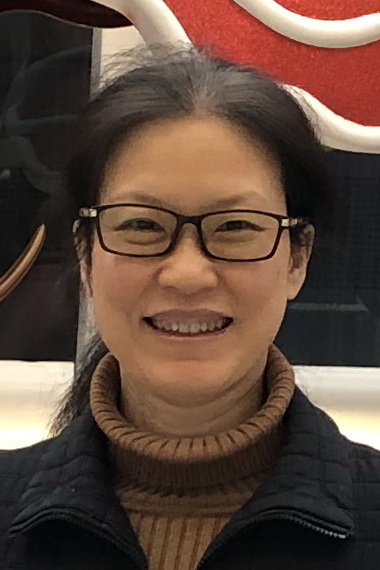 Edith Liu
Consultant, China
Edith has been deeply involved in the photo imaging industry for over 20 years, and with Photo Imaging News - Asia Edition (PIN-AE) since it was established in 2001. She has helped grow the magazine into the most prestigious industry journal in China, as well as founding the first nationwide Photofinishers Association in China. She also oversaw PIN-AE's extensive domestic market research activities. Before joining PIN-AE, she worked for many years in international trading, and in the hospitality and security industries. She hold a Bachelor Degree of Economics.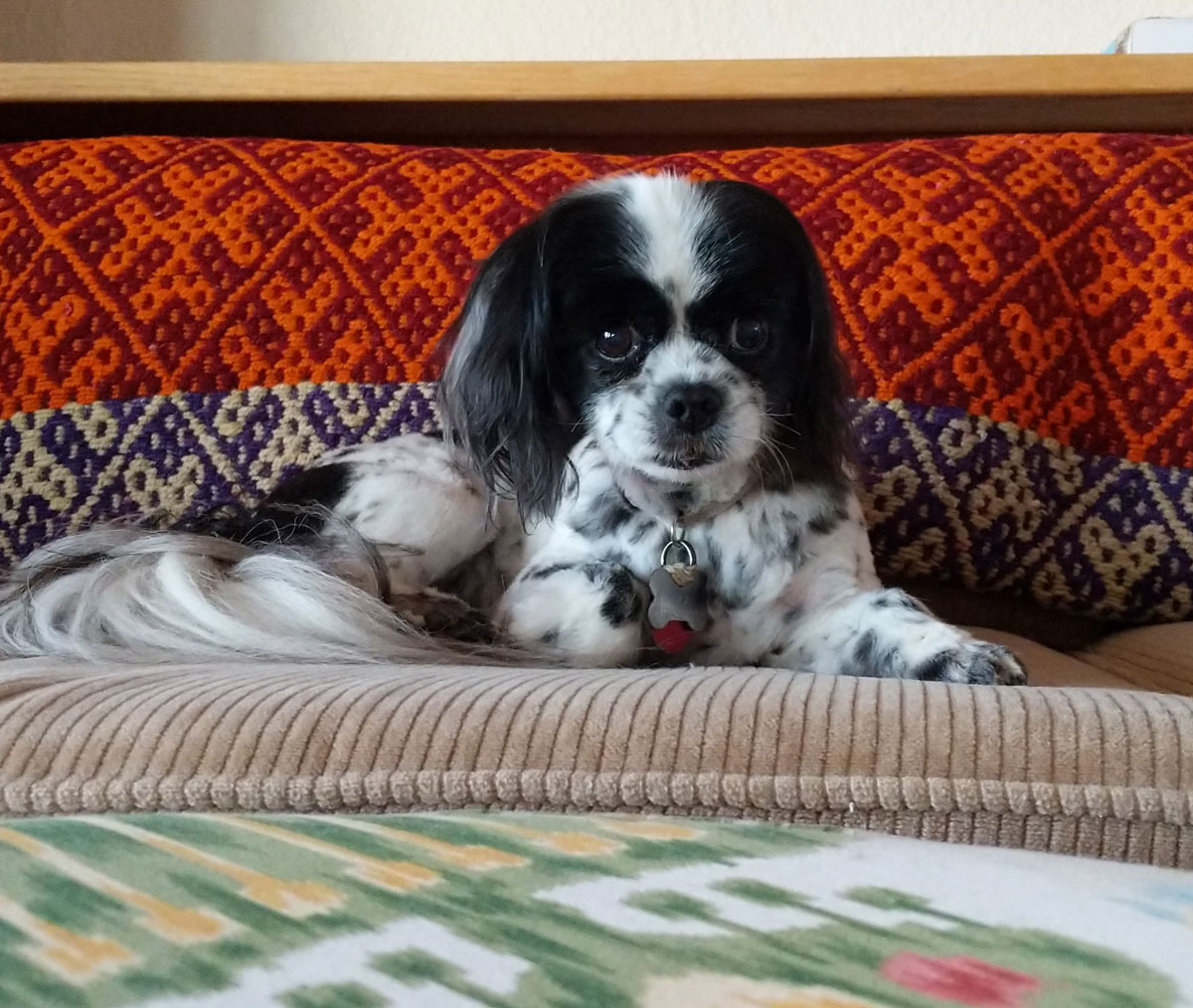 GiGi
Chief Officer of Napping
GiGi accompanies Jeff to his home office every day! If you look close enough, you can often spot her napping below a window.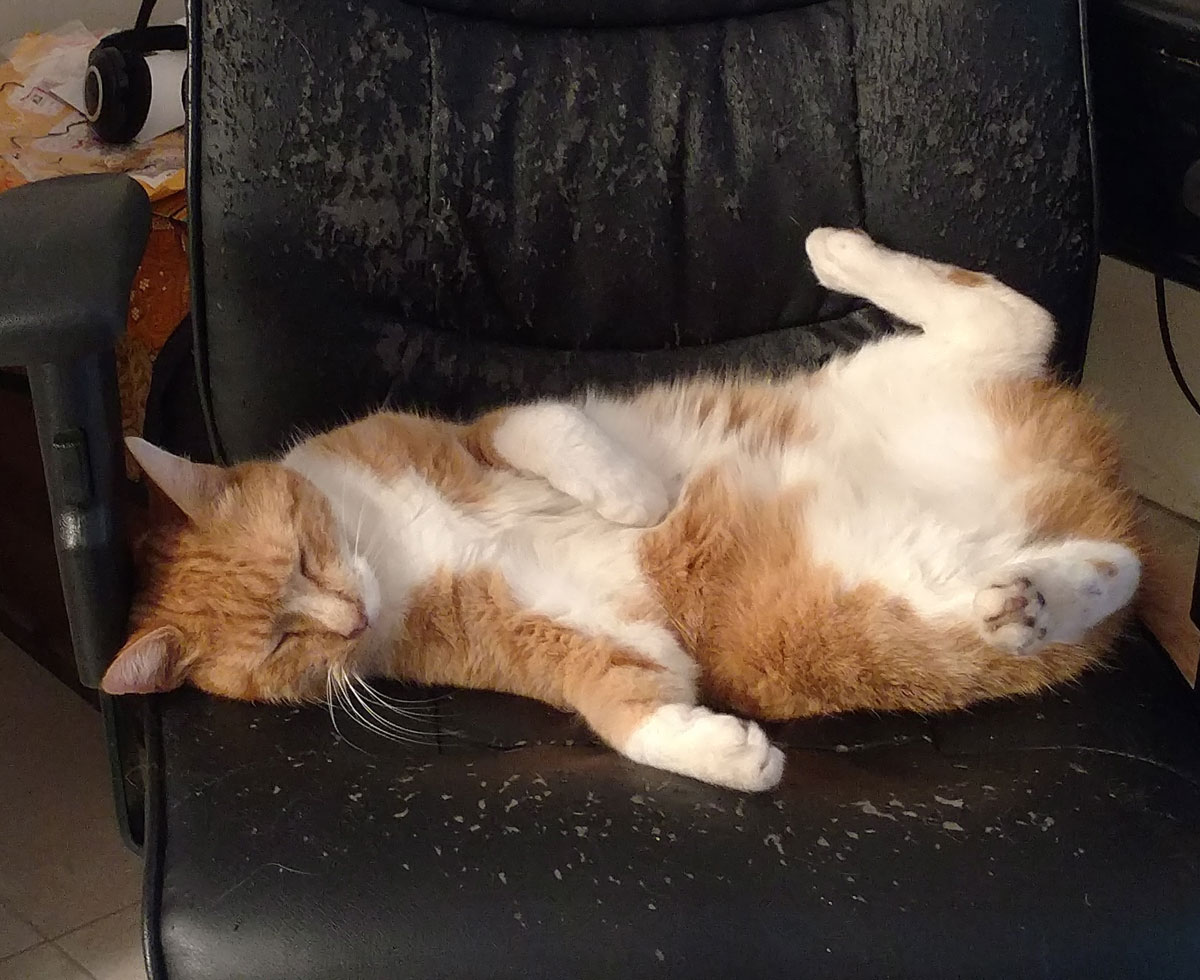 Voltaire
Professional Purrer
Voltaire is known for long naps and comfy positions. As you can see, he has no problem getting comfortable while Patricia is working for EyeQ!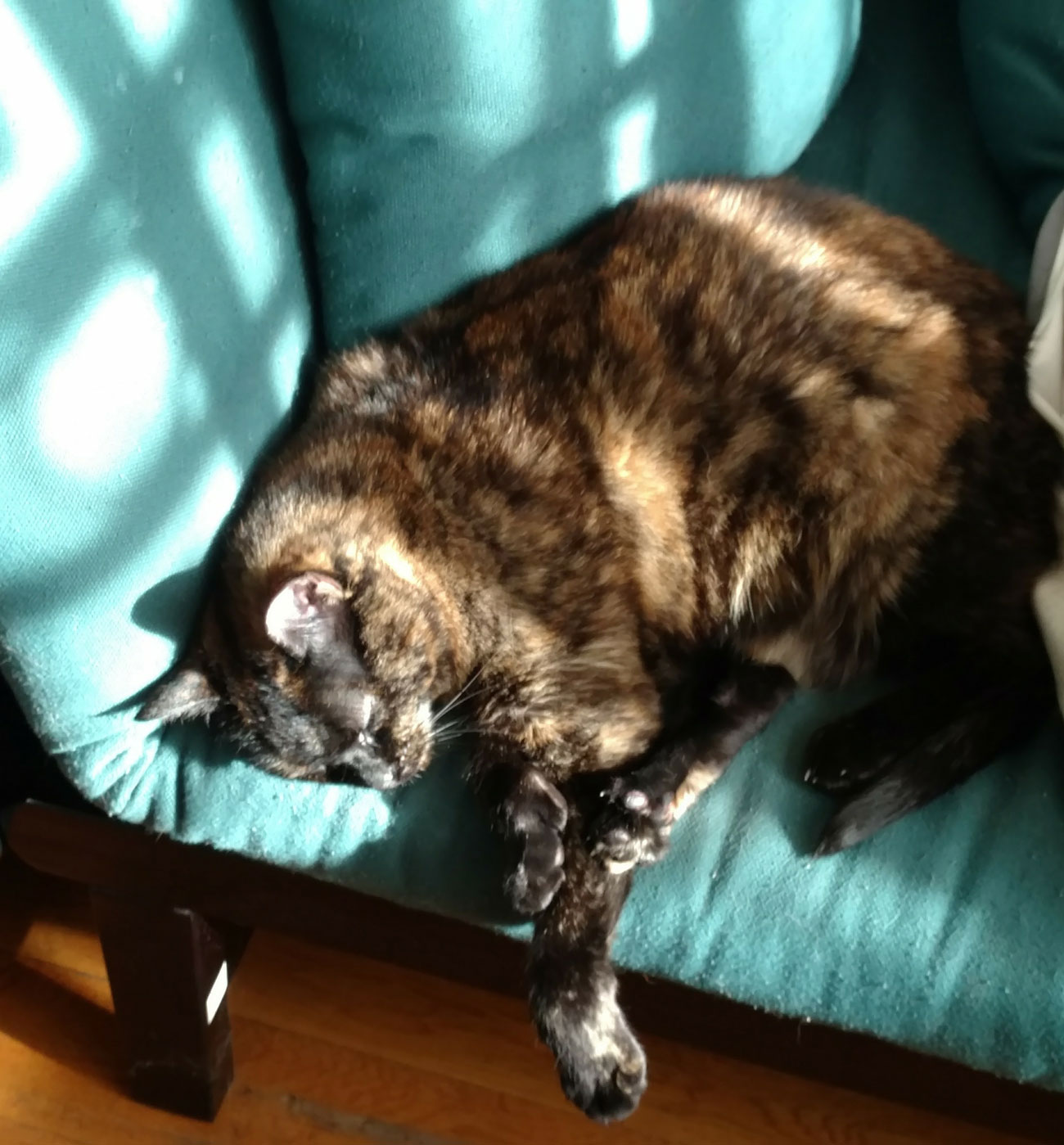 Coco
Professional Napper
If there's a sunbeam, you can bet that Coco will be napping in it. Legend has it that the "cat nap" was named after Coco!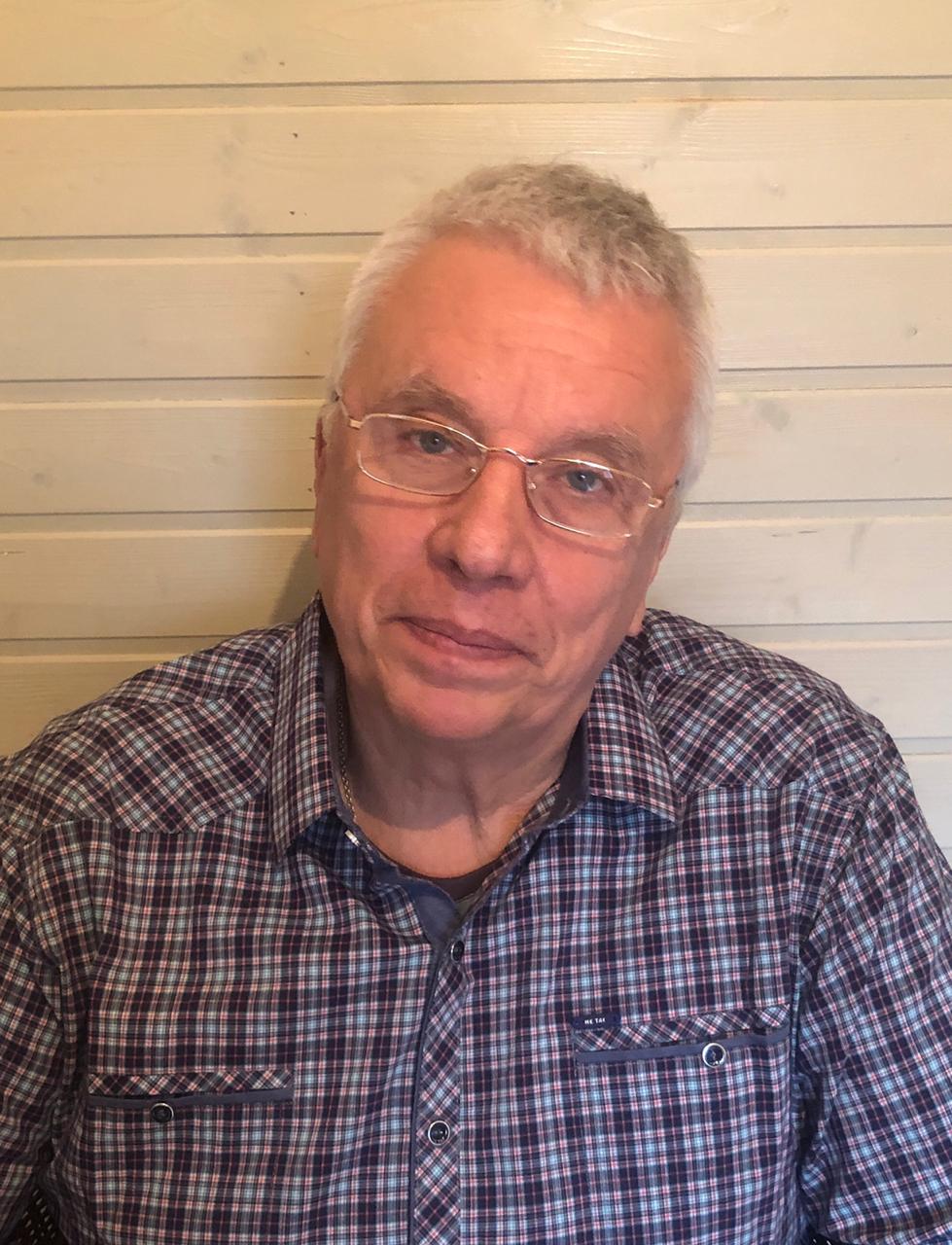 Vasily Loginov
AI Specialist
obtaining his PhD in physics and mathematics, he worked for three years in a state research center and specialized in quality assessment of satellite images observed through a turbulent atmosphere. After that, he decided to pursue his career in private software development companies. In his spare time, Vasily enjoys spending time with his family. He regularly assists his youngest daughter in acrobatics training! He also enjoys reading books on philosophy and listening lectures of famous scientists.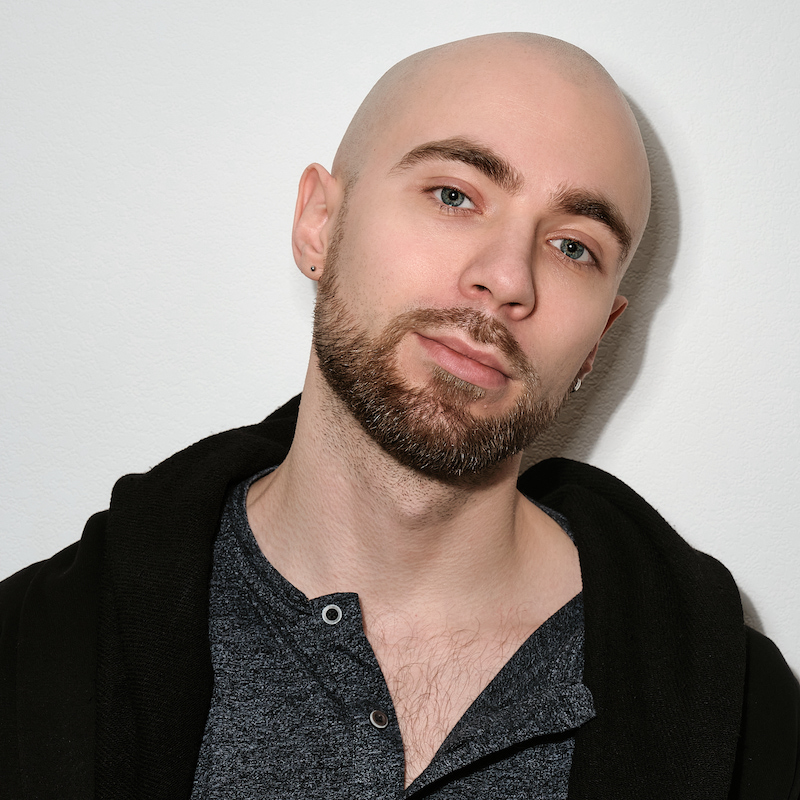 Artem Bestsenny
Data Set Engineer
Artem studied aeronautical instrumentation at university, but decided to get into photography his senior year. He liked photography so much that he decided to become a professional photographer! He graduated with a master's degree in aviation engineering and technology, but his love for photography continued. He officially began working in photography in 2011 where he worked as a senior photographer in a photography studio, a nightclub, and as a freelance photographer. He specializes in individual photography of portraits and nude, stock photography, and retouching of photos. This has helped him work with editing and color corrections on a large number of photos. In his spare time, Artem enjoys functional training and crossfit, video games, and continuing to photograph. He is a big specialty-coffee fan and loves exploring alternative ways to make coffee.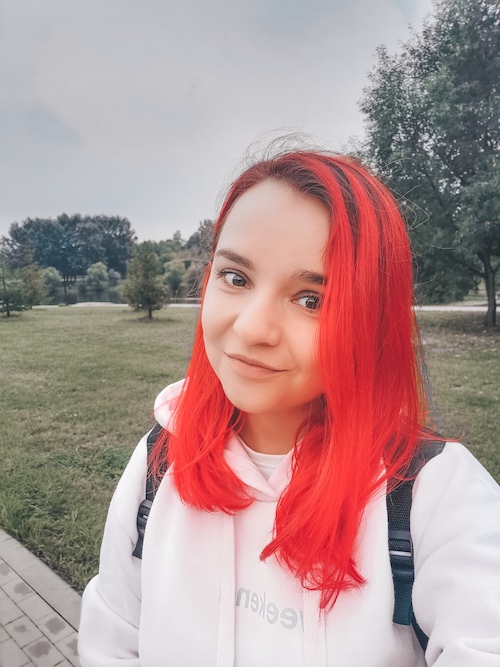 Alina Rudovskaya
Data Set Engineer
Alina was born in a small town, Tula, living several years near the Black Sea before moving to Moscow. She has more than 10 years of experience in photography, and it has been her passion her entire life. She has shot weddings, families, newborns, fashion, food, and more. Eventually, this brought her to her career as a Data Set Engineer. In her spare time, she enjoys spending time with her daughter and husband. They inspire her every day! She also enjoys travel, cross stitching, and fantasy books.
Aibek Dzhakipov
iOS Developer
Aibek has been developing iOS applications for more than six year. He loves dancing bachata and salsa! In his spare time, you can find him hiking the mountains of Kyrgyzstan.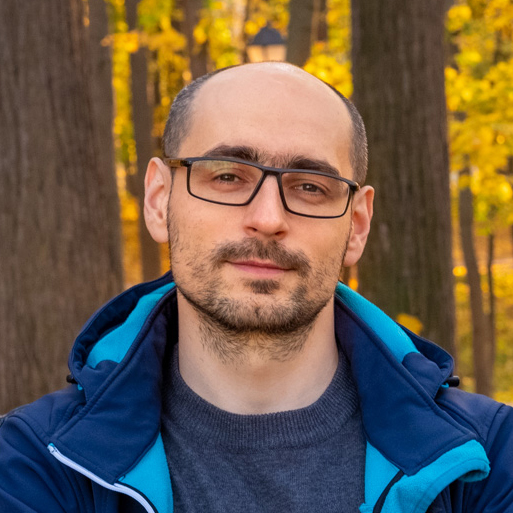 Mikhail Sysoev
Project Manager
Mikhail is originally from Dnepropetrovsk where he got a bachelor degree in system and network software development. After moving to Moscow in 2010, he has worked at the intersection of technical and artistic projects. He has managed many projects including software development, design, animation, and video production all under one roof. In 2014, he began managing the development of a "camera as service" project that combined hardware and AI-based software. The end goal was to provide users with the best photo possibly with just the click of a button. In his free time, he prefers outdoor activities like hiking, kayaking, soccer, and pingpong.
Jamil Zakirov
Machine Learning Engineer
Born in a city on the west of Ural mountains, Jamil graduated with a bachelor degree in applied math and physics, but shifted his career and got a master degree in data science. Jamil previously worked on projects such as intelligent image upscaling and automatic image quality assessment.  He enjoys solving difficult problems by leveraging existing and emerging technologies. His hobbies include traveling, exploring new places and cultures, and running.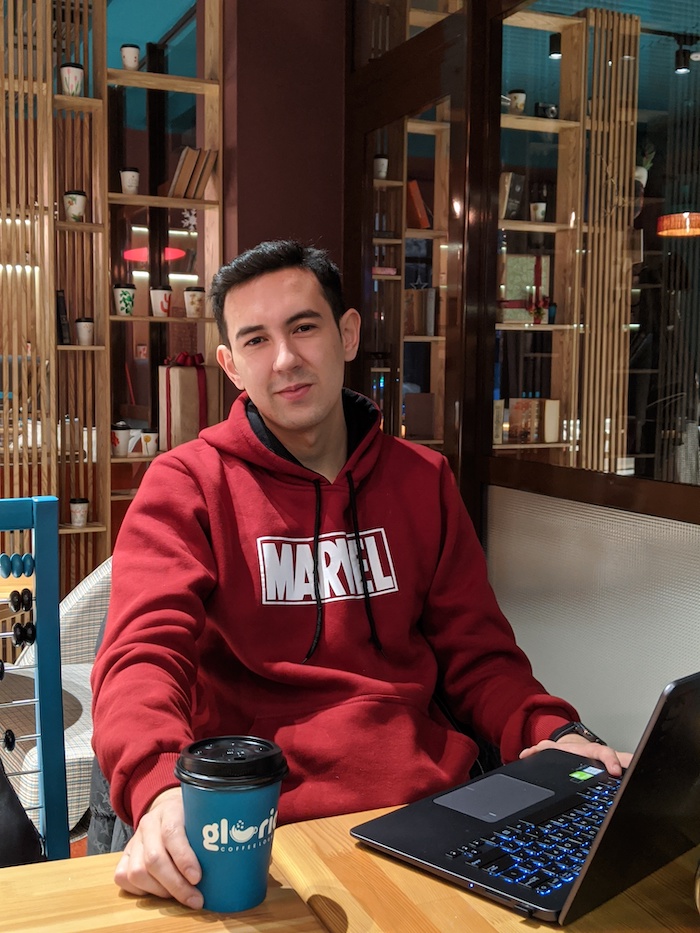 Jahongir Bekmuhammetov
Android Developer
Jahongir has been developing Android applications for more than four years. He loves to create IoT devices in his free time. He is a Marvel Universe fan and the favorite Hero is Iron Man.
Heath Lassiter
Director of Sales
Heath has held the position of Director of Sales at several start-up companies and successfully grew them from inception to major players before joining the EyeQ team. He is known for his success in the Professional Photography space, implementing software and web-based solutions for over 20 years. Heath is originally from Texas but has resided in Colorado for the past 18 years and absolutely loves it. He is an avid snowboarder, hiker, and motorcycle rider, and he spends much of his off time in the rocky mountains enjoying incredible hikes, trails, and amazing views.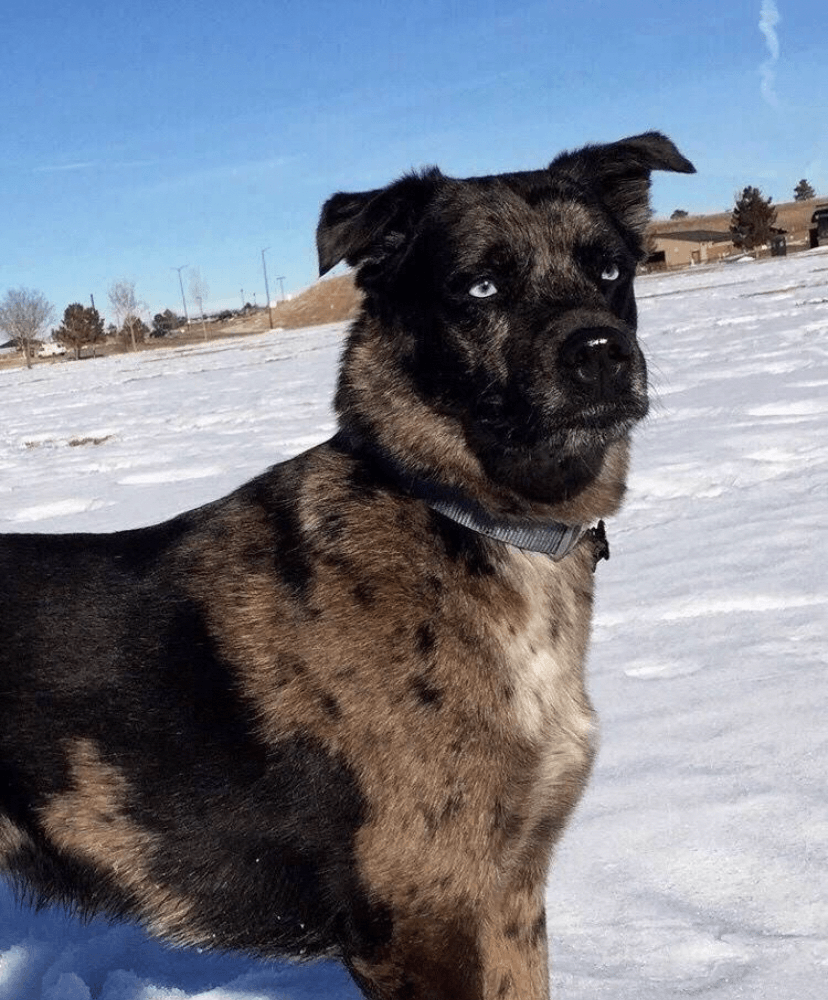 Blue
Lead Rabbit Chaser
Like her owner Heath, Blue is also an avid hiker and loves the cold weather.  She has a bundle of energy and a passion for chasing rabbits and squirrels, even though she has never caught one. She hikes off leash and stays right by Heath's side. Blue is very loyal and full of joy.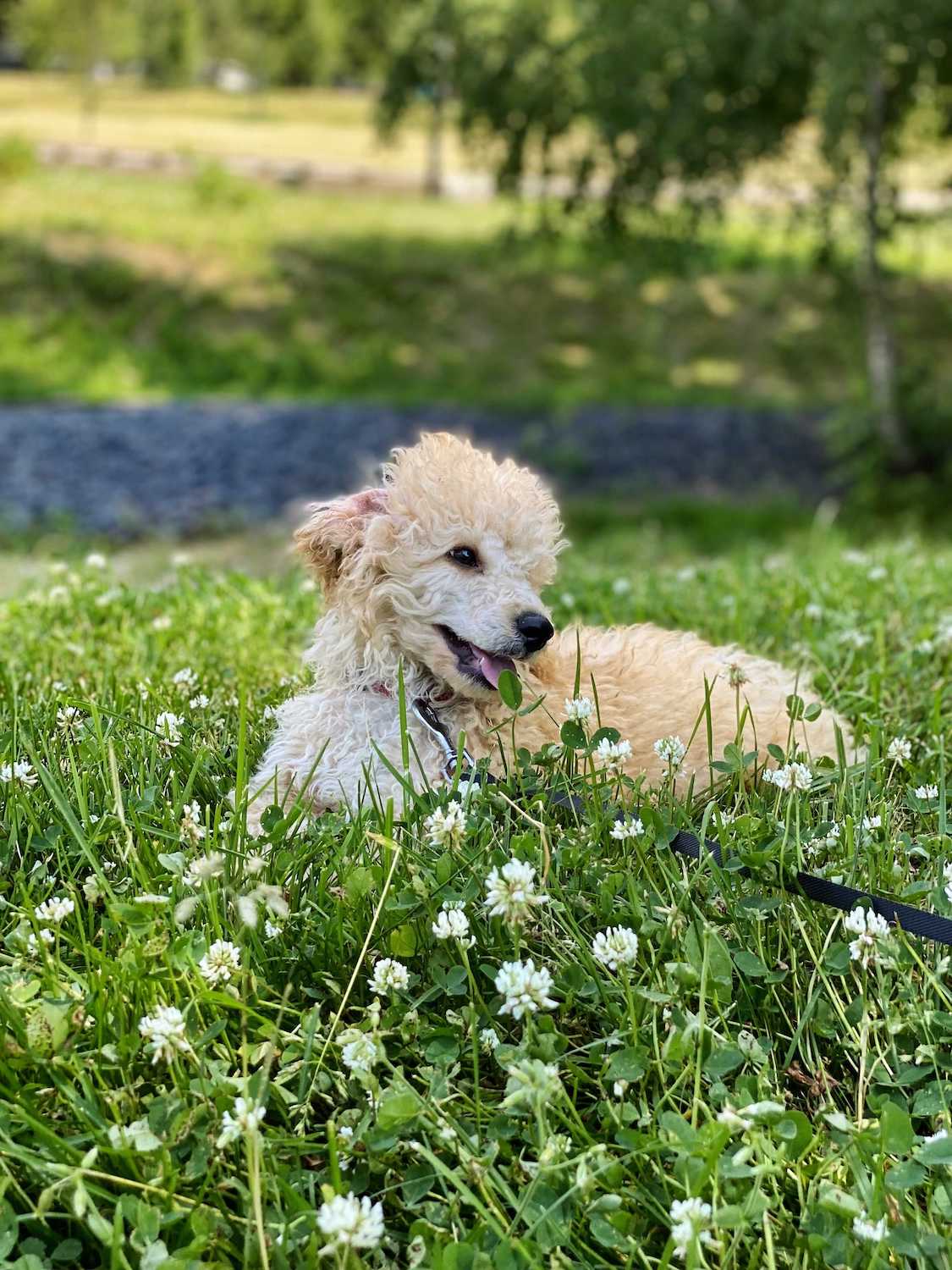 Peach
Project Manager Assistant
Peach joined Mikhail as his assistant in 2021. When he's not "working" with Mikhail, he loves going on walks and playing in the fields of Russia!