Streamlining Yearbook Production!
EyeQ offers multiple business solutions for our clients, and we love getting feedback. Our award-winning technology automatically corrects over 30 million prints per day, 11 billion per year. When we get a testimonial from one of our users, we love to share!
Our latest testimonial is from a popular yearbook producer:
"We use Perfectly Clear / Workbench for the rendering engine behind LAB 5 (now QuickServer). Previously we'd been using software such as DP2, and various Adobe suite programs to do our editing.
While those programs returned great results, they couldn't return them fast enough. However, after a bit of engineering teamwork with EyeQ Imaging, we were able to craft a solution that would satisfy our automation requirements while not sacrificing quality.
Our workflow was vastly improved as we are now able to queue up files for rendering, and all 24 hours of the day can be utilized. Furthermore, there are very few errors when rendering via LAB 5 (now QuickServer), something we couldn't say of software integrated into prior workflows.

We've experienced great time savings but it's the efficiency the software that's of such great value to us. As a result, we're now able to do far more with what we have — all resources considered." — A popular yearbook producer
---
Use QuickServer for Your Business Needs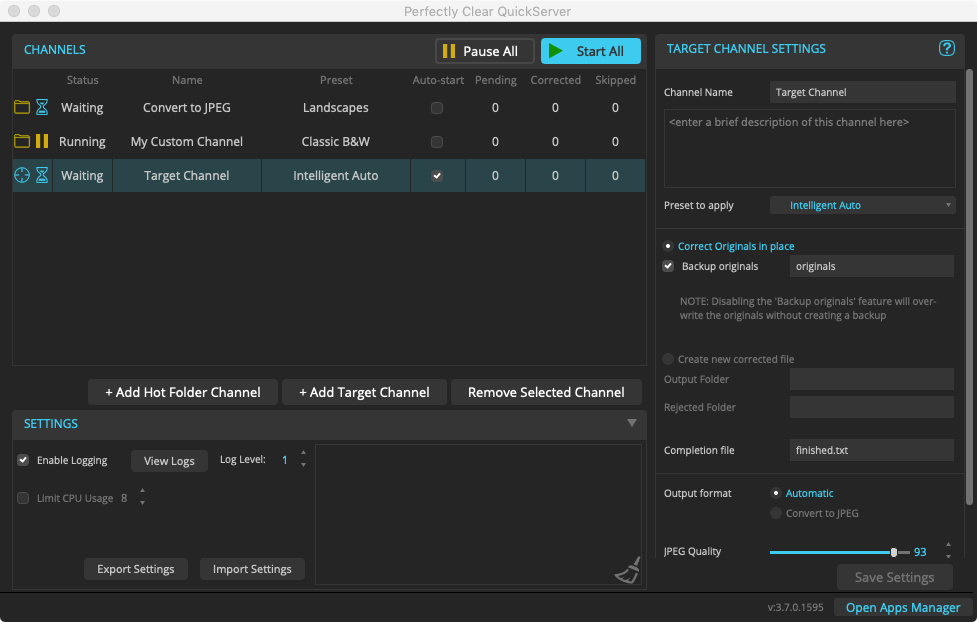 Perfectly Clear QuickServer is a hot folder solution that runs on your backend server — tirelessly and automatically correcting thousands of photos. Once you set it up, you're done! Try QuickServer for free today or choose your plan to start editing.